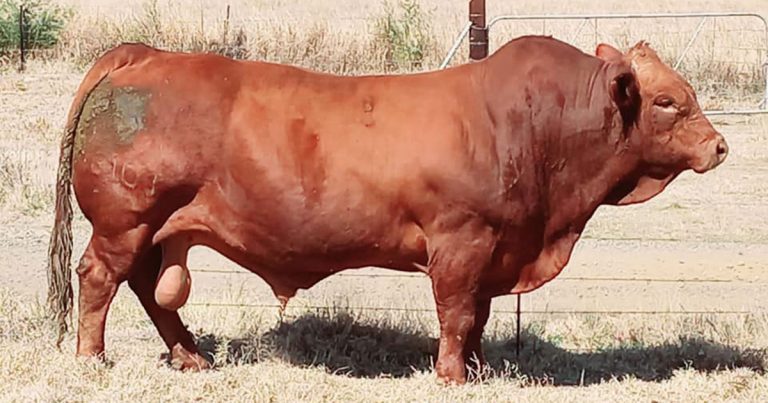 A new South African record was set by the Bos Blanco Beefmaster stud when it sold the bull BOS 166 103 to Chris van Heerden of Gamtouw Farming near Bronkhorstspruit for R1,1 million.
This is the highest amount ever paid for a Beefmaster bull in South Africa and almost double the previous record price of R600 000.
The bull was bought during the national sale of the Beefmaster Cattle Breeders' Society of South Africa on 8 July, held at the Afridome, Parys.
READ Belgian racing pigeon sells for record price of R29 million
"We researched the bull's genetics for five generations back. Some of his genetics are already in our herd and it's incredible," Van Heerden said.
A record price for a 3-in-1 cow was also achieved. The in-calf cow BOS 166 364 and her calf were sold by Bos Blanco and bought by Van Heerden for R350 000.
The sale was held by Vleissentraal, with Ian Grobbelaar as the auctioneer.