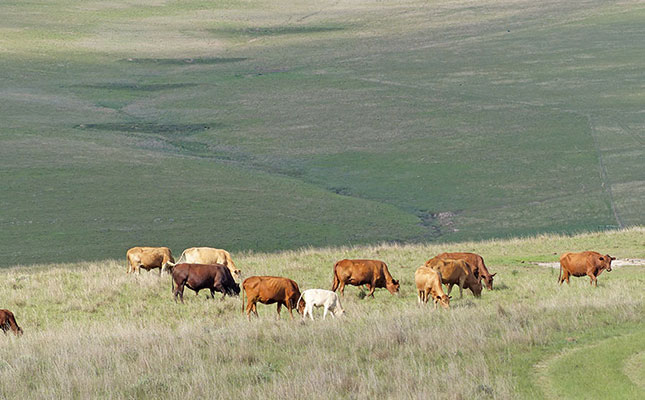 This was according to Dr Ben Greyling, the research team manager for the beef improvement scheme at the Agricultural Research Council (ARC).
Greyling was addressing attendees of the recent ARC farmers' day at the Armoedsvlakte research station near Vryburg, North West.
"With around 45% of cattle in South Africa in the hands of subsistence and emerging farmers, a 5% improvement in calving rate could amount to millions of [rands] more for emerging farmers," Greyling said.
"We need biotechnology in animal production. The world population is increasing and we need better food production. Around 70% of local land is suited to livestock farming and animals adapted for multiple generations to their [environments] are needed."
According to Greyling, small-scale and emerging farmers' calving percentages achieved a 40% average, while commercial farmers' achieved an average calving percentage of 85%.
"Farmers are paid per kilogram. With the emerging market average weaning weight at 150kg, and [commercial] farmers at around 250kg average, emerging farmers lose 57% potential income," Greyling said.
As such, the beef improvement scheme, which had been running for a year and a half, was collecting DNA data to determine what economically important traits could be determined in a laboratory.
"Genomic breeding values open up the possibility to measure things that was difficult to measure previously. If you have enough data from a breed, [using DNA samples from a one hour old calf] you [could] predict how it [would] perform for certain traits," Greyling said.
He explained that improvement in residual feed intake (RFI), which indicated the difference between what an animal ate and what it was expected to eat according to its genetic makeup, could mean lower maintenance animals.
"If one breeds a good RFI animal that eats 100kg less than other animals, one could save the costs of 100kg feed per animal," Greyling said.
Greyling said that emerging farmers could begin the improvement of their herds by recording data to determine which animals needed to be culled.