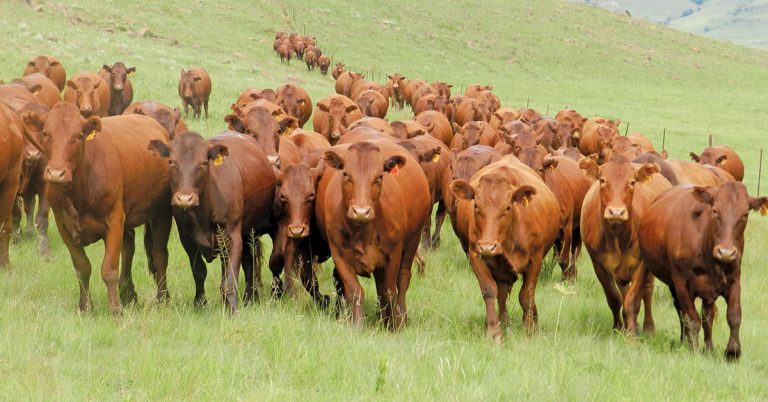 More than 3 000 head of livestock have already been tested for foot-and-mouth disease (FMD) in KwaZulu-Natal after the outbreak of the disease in the Mtubatuba area of the uMkhanyakude District Municipality in May.
This was according to PJ Hassard, chairperson of the KwaZulu-Natal Agricultural Union (Kwanalu). He said it was necessary to test as many animals as possible to determine the extent of the outbreak.
All indications were that the disease had not originated from the FMD-endemic area adjacent to Mtubatuba, but the true origin of the outbreak had not yet been determined.
Movement of live cloven-hoofed animals, including game, remained banned in the district municipalities of King Cetshwayo and Umkhanyakude, as well as the local municipalities of Nongoma, Ulundi, and Pongola in the Zululand District Municipality.
Hassard said abattoirs in the affected areas had also been closed. Kwanalu was, nonetheless, consulting with the authorities on this matter.
"The livestock producers in the affected areas have been left practically without any source of income after the outbreak. Given the large-scale testing, there's no reason why animals found to be free of the disease can't be sent for slaughter at local abattoirs. Our producers need all the help possible to carry on farming until the matter has been resolved."
According to Hassard, it was particularly important for the abattoir in Hluhluwe to be reopened, since it was situated inside the endemic area and serviced a large number of up-and-coming farmers.
These producers would find the halting of their businesses financially damaging. Many of them ran small-scale feedlots on their land and could not afford to keep livestock indefinitely, and therefore urgently needed other avenues to sell the animals.
Pig farmers in the area were also at risk.
"There are quite a number of pig producers in the area, and they are obviously also adversely affected. We therefore need to have [the Hluhluwe] abattoir declared an FMD abattoir specifically approved for the purpose of slaughtering livestock from quarantined areas," Hassard said.
He also called on auction facilities to uphold the Agricultural Produce Agents Council's biosecurity rules. He described auction houses as the second line of detection for animal diseases, and said auctions could play a very important role in reducing the spread of animal diseases.
The reason for this was that all animals to be auctioned had to be accompanied by documents attesting to, among other things, ownership and health status.