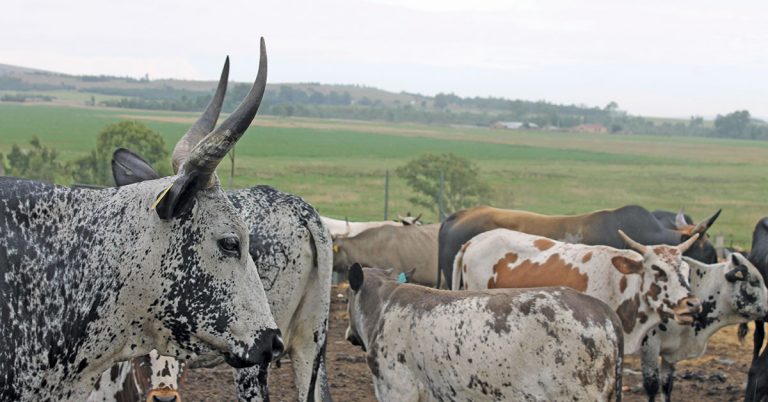 If her parents had not decided in 2006 to buy a piece of land near Nigel in Gauteng on which to farm, Lerato Senakhomo might never have ended up being a farmer herself.
She had always been interested in looking after animals and wanted to become a veterinarian. That changed when she was given the opportunity to farm alongside her parents Joseph and Bridget.
The Senakhomos started out with goats, sheep and cattle. At first, the farm's cash flow was supplemented by Joseph's salary, but when he was retrenched in 2009, the farm became the family's only source of income.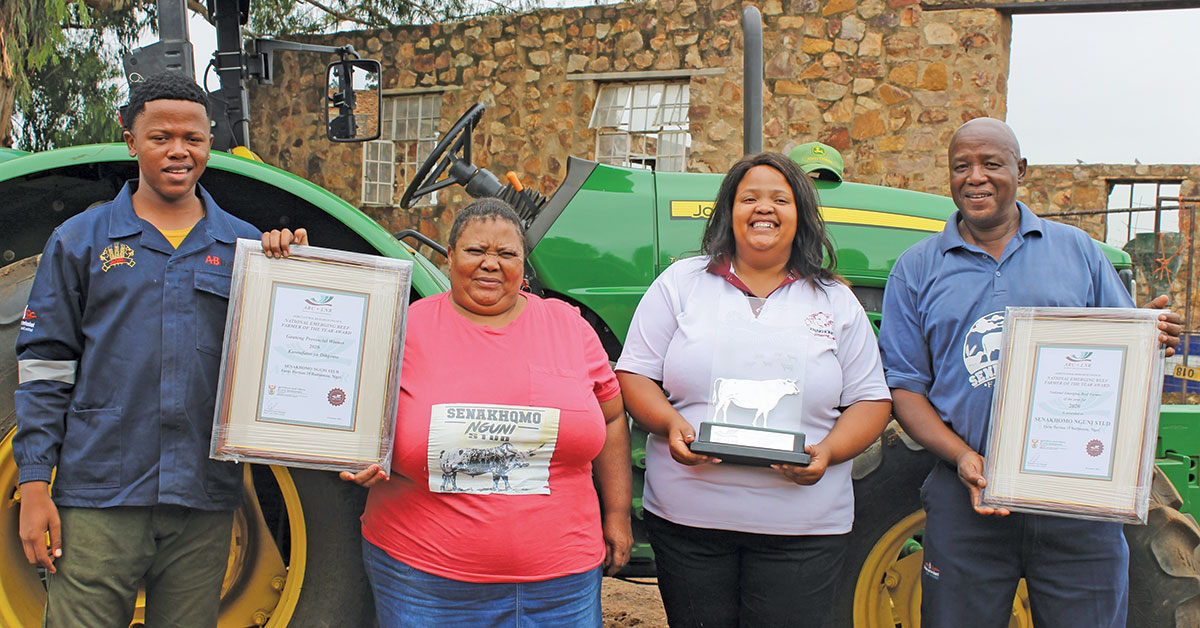 To ensure the financial viability of the operation, the family started looking for a bigger piece of land. After several years of trying to obtain access to more land through one of government's land reform and agricultural transformation programmes, they ended up selling their plot and renting another, larger property near Nigel.
In 2012, on the advice of her parents, Senakhomo studied agriculture, completing courses in poultry, livestock, project management and hydroponics at Buhle Academy in Delmas, Mpumalanga. She also attended short courses with the Agricultural Research Council (ARC) and Grain SA.
Taking the reins
After completing her studies, Senakhomo was granted a 30-year lease on 435ha of land near Nigel under the Gauteng Department of Agriculture and Rural Development (GDARD) in 2014.
Her parents also decided that she needed to take the reins of the family's farm.
Since then, she has grown the operation to such an extent that it can now support her, her three children, her parents and her brother, as well as eight employees.
During the 2014/2015 production season, Senakhomo planted 80ha to maize and was recognised by Grain SA's 250t Maize Producers' Club for producing a harvest of more than 250t of maize.
She now produces about 100ha of maize as well as pastures for her cattle. In 2015, due to cash flow problems, she sold all of the cattle, opting for sheep instead to allow for a quicker turnaround time.
But she, nonetheless, remained interested in cattle and in 2016 applied for a cattle loan from the Industrial Development Corporation's Nguni Cattle Development Project, run by GDARD.
Her first interview was unsuccessful.
"I was too discouraged to go for a second time, but my parents and extension officers Vuyo Bottoman and Jonas Chipa encouraged me to apply again," she recalls. Her second try was successful and she received 72 cattle (including 12 weaner bulls which she had to pay for within the first eight months).
"The rest of the value of the cattle, which is seen as a loan, has to be repaid over seven years," she says.
She now runs a herd of 130 cattle with a breeding herd of 48 cows and one bull.
Breeding
Her breeding season runs from November to January, and female animals are tested for pregnancy by a state veterinarian in March. Those that fail to conceive are put to the bull again, and then tested in May. The female animals are separated into herds based on date of conception.
Senakhomo says that one of the most important lessons she has learnt about farming is the need for proper time management and planning.
"Farming is all about getting the timing of when certain things have to be done right," she says.
She has managed to maintain a 90% conception rate for the herd, and a 100% calving rate and weaning rate for those female animals that do manage to get pregnant.
She credits this success to diligently following the guidelines from the ARC's Kaonafatso ya Dikgomo Beef Cattle Recording and Improvement Scheme.
Since joining the programme, she has kept detailed performance records of all her cattle.
She also records the number of animals on the farm, dates of birth, number of calves born per season, and sex of the calves. Birthweights and weaning weights are also noted. At weaning, Senakhomo says that the six-month-old calves are expected to be 40% to 50% of their dams' weight.
Even though disease has not proved a major problem on the farm, Senakhomo follows a vaccination programme to vaccinate against lumpy skin disease and brucellosis.
The cattle are kept in a semi-intensive feeding system, which includes access to pastures.
Senakhomo implements a rotational gazing system and the animals are also fed a Voermol concentrate feed mix.
As she is still growing her herd, she retains all heifer calves as part of the breeding herd; bull calves are sold to a butchery in Nigel three months after weaning.
She sells live cattle directly to clients in December for the Christmas holiday period and in mid-June for Eid.
On the future of agriculture, she says that she has seen more young people enter the sector with the understanding that agriculture is the backbone of the economy, and not simply a career avenue for uneducated people.
Email Lerato Senakhomo at [email protected].