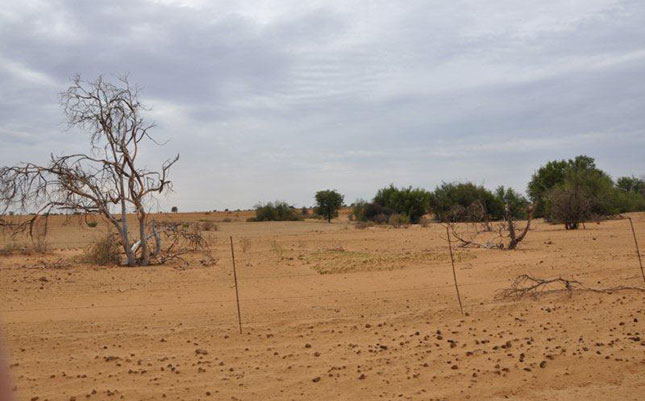 However, Wandile Sihlobo, head of economic and agribusiness intelligence at Agbiz, said the positivity in the sector is clouded by political and policy uncertainty, which could discourage investment.
The Agribusiness Confidence Index is compiled quarterly by Agbiz and the Industrial Development Corporation and reflects the perception of SA agribusinesses on various aspects of the agricultural economy.
The Index indicated that confidence about turnover, net operating income and employment declined.
Positive sentiments were reported in the market share, capital investment, export volumes, economic growth, general agricultural conditions, provision for bad debt as well as financial costs categories.
These 10 categories are considered the most important factors that drive confidence and decision-making in the agriculture sector.
"To some extent, the decline in [turnover, net operating income and employment] confidence mirrors the aftermath of the 2015/2016 El Niño-induced drought," said Sihlobo.
The positivity recorded in the market perceptions category reflects renewed positivity in the sector as farmers are feeling hopeful about the 2016/2017 season, he said.
This is driven by expectations that the country will experience above-normal rainfall in the coming summer months and that interest rates could remain unchanged at 7% for the rest of 2016.
Wessel Lemmer, senior agricultural economist at Absa, agreed with Sihlobo's comment about the upswing in market perceptions.
"With widespread rainfall experienced over many production regions the industry has more confidence in the weather forecasts," he said.
Lemmer pointed out many farmers embarked on cost-saving measures during the drought such as reducing herd sizes, culling non-productive animals and cutting back on non-essential spray programmes.
However, he said some farmers saw an opportunity to expand during the drought years, even with declining turnovers or poor trading conditions.
"Farmers must not forget that even in dry years there are opportunities for expansion. Some farmers bought land at very good prices when demand was low. This lowers risk for the farmer because they don't have to pay back such a large amount," said Lemmer.
Some producers also got good prices for their commodities due to high demand and low supply.
Although the political and policy environment is unsettling, he said that farmers should remain positive: "Focusing on these issues only creates a lot of negativity and affects the farmer's ability to spot new opportunities."