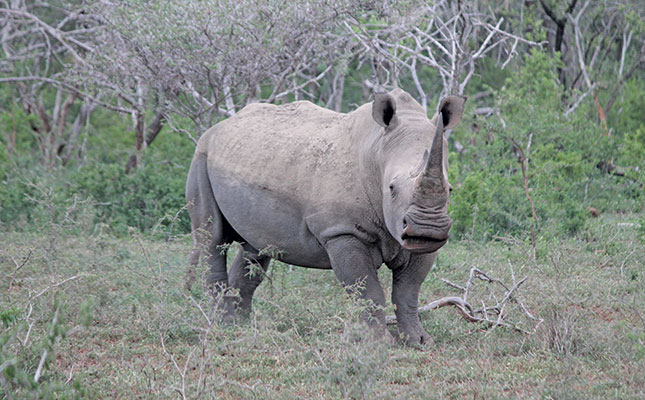 "This is not a new approach, but one that needs to be developed and expanded. It's what [conservationist] General Johan Jooste did in the Kruger National Park [by integrating] anti-poaching efforts with those of nearby private reserves.
"He understood the need for education campaigns to get the surrounding communities on his side and challenged the myths that created demand for rhino horn," Cloete said in a statement.
On the eve of World Rhino Day, celebrated internationally on 22 September by rhino experts and advocates around the world, he said this approach had been tried and tested in the Kruger National Park, and was being rolled out in other regions as well.
Shamwari was co-operating with all surrounding reserves, including the Addo Elephant National Park, by sharing intelligence and expertise.
In addition, the reserve also focussed on community work by running outreach programmes.
According to the International Rhino Foundation, World Rhino Day was a day earmarked for creating awareness about all five rhino species in the world, and the work being done to "save them".
According to Cloete, the aim of the community work at Shamwari was to inform the public that a live rhino was an asset that "keeps bringing employment and income to the region".
This was of the utmost importance because "a rhino that's killed for its horn brings little, if any, benefit to surrounding communities.
"An intensive, concerted international, science-based campaign, involving governments, global conservation NGOs is required to debunk the fiction about rhino horn," Cloete added.
According to latest statistics from the International Union for Conservation of Nature's African Rhino Specialist Group, between 2018 and 2021, overall numbers of the critically endangered black rhino in Africa increased at a rate of 3% per annum to 6 200 animals.
However, white rhino numbers continued to decline at around 3,1% per annum and there were just fewer than 16 000 animals by the end of 2021. According to the latest statistics, the total estimate for rhino numbers in Africa amounted to almost 22 140 at the end of 2021.