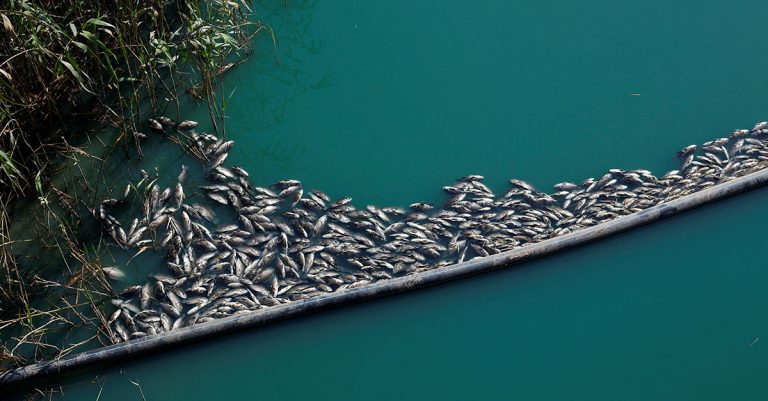 A criminal case has been opened against United Phosphorous Limited (UPL) in connection with the chemical spill that ensued after the company's factory was burnt down during the civil unrest in KwaZulu-Natal during July.
This was announced by the Minister of Forestry, Fisheries and Environmental Affairs, Barbara Creecy, during the release of a preliminary report, which found that UPL had no environmental authorisation to operate its Cornubia chemical factory, nor obtained the necessary risk assessment and planning permission that was required by environmental and municipal bylaws.
Creecy said UPL would probably have been defined as a 'major hazard institution', considering the significant volumes and nature of the chemicals stored at this particular location. The assessments would have determined the emergency readiness of the facility in the face of a disaster, such as a fire.
She said an independent team, comprising of environmental management inspectors from both national and provincial departments, had initiated a criminal investigation.
This involved the collection of evidence, including the sampling of, among others substances, sand, water, fish and plants to determine criminal liability in relation to the harm that had been caused.
The probe would also be taking into account the liability of other role players that may have been involved in the matter.
Responding to the allegations, UPL released a statement denying any non-compliance with the law, and said it was disappointed that the findings were released without any prior discussion with the company.
Dr Gerhard Verdoorn, an expert toxicologist involved in the chemical clean-up, said government failed to address what was at the heart of the issue: the fact that the chemical spill was caused by fire started by rioters, who had still not been caught or brought to justice.
"UPL complied with all safety and storage regulations. No company would have been able to weather an onslaught as was presented by the riots," he said.
Verdoorn added that UPL had already spent millions of rand and had been working closely with government to clean up the spillage.
Creecy said, however, that an entire ecosystem, which included the oHlanga tributary, the uMhlanga estuary, the beaches and the coastal environment, not only in the vicinity of UPL, but for several kilometres to the north of the uMhlanga estuary mouth, had been seriously impacted and could take several years to recover from the chemical spillage.
Beaches along this stretch of the KwaZulu-Natal north coast remained closed, and subsistence and recreational fishing, as well as the utilisation of any marine life resources in the area remained prohibited.
Farmer's Weekly previously reported that UPL spokesperson, Craig Dodds, said the factory's warehouse contained foliar feeds, fungicides, herbicides (including glyphosate) and insecticides.