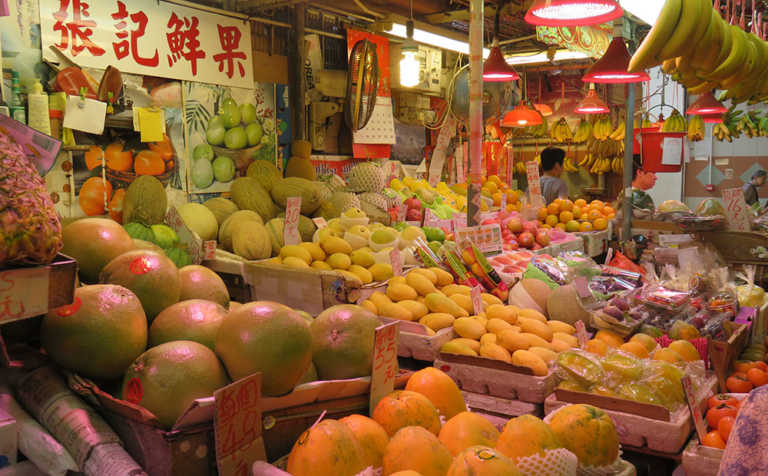 The Fresh Connections: Southern Africa Conference and Trade Show 2018 will include a special focus on identifying growth opportunities in China.
South Africa is an important market for China to source products and services, and competition in this field is increasing.
At the Fresh Connections: Southern Africa Conference and Trade Show, which will be hosted by the Produce Marketing Association (PMA) on 15 and 16 August at the CSIR International Convention Centre in Pretoria, a number of prominent industry players will share crucial insights into the Chinese market.
Economic situation
In a market overview on exporting fresh fruit and vegetables to China that was published by the PMA in 2016, it was stated that China's rapidly increasing fresh fruit and vegetable production and imports are driven by steady economic growth that led to a rise in overall household income in that country.
READ China's demand for macadamias boosts local production
The report said that the Chinese economy would most likely continue to record 6,5% to 7%-plus GDP growth/ year over the next decade.
According to the report, China had emerged as an important importer and exporter of fresh fruit and vegetables.
"China is by far the largest producer of vegetables in the world, accounting for over 50% of total global production." Similarly, China was also the world's largest fruit producer, accounting for roughly 20% of total global fruit production.
A unique characteristic of China's fruit and vegetable production system was that produce was almost entirely consumed domestically. However, according to the report, due to the sheer production volume in China, the country plays a key role in global fresh produce trade.
In 2014, Chinese vegetable exports were valued at US$8,23 billion (about R109,8 billion), 12,3% of global vegetable production, while fruit exports totalled US$4,32 billion (R56,4 billion) in 2014, which was 4,1% of global fruit exports.
Imported Fruit Market
China's imported fruit market had witnessed steady growth, both in terms of total import volume, as well as import value, over the past several years.
The PMA report pointed out that 2014 and 2015 were exceptional in this regard, as the total volume of imported fruit to mainland China increased 27% during 2013, with total value of imports also rising 21%.
READ SA's small milk producers under pressure from imports
This trend continued into 2015, with the total volume of fruit imports to mainland China growing 10,5% and the value of imports 14%.
"Despite a large increase in overall value in 2014 (22,7%), fresh fruit imports to Hong Kong experienced very little growth in 2015, as foreign exporters turn from export to Hong Kong to direct export into mainland China as their primary method of distribution, [which is] an indicator of the increased difficulty of exporting via grey channels," the report said.
Digital trade
George Liu, founder of Frutacloud, who will be one of the presenters at the PMA Fresh Connections conference, was quoted in an article published on freshfruitportal.com as saying that in China, the question wasn't whether or not to sell online, but rather how to.
Speaking at the Global Cherry Summit in Chile earlier this year, Liu reportedly said that in the fruit trade it pays to understand the nuances of various e-commerce platforms, and if exporters wanted to do business in China they had to make use of the digital platform WeChat.
He described it as a service similar to Facebook or WhatsApp, which included a digital payment element.
Join the Farmer's Weekly WhatsApp group
According to Liu, in modern China digital payments had become the norm, with 70% of 731 million Chinese Internet users making regular payments online. Liu also reportedly said that it was very common in China for small merchants to only accept digital payments.
This evolution meant that shopping habits could be tracked, analysed and charted.
"This gives a huge advantage to those people who hold the data. Here's another thing to consider: the national disposable income growth has been increasing every year," he said in the article.
Liu highlighted a 9% growth rate in the national resident disposable income level last year, up from 8,4% growth in 2016.
"Such high growth in income is what you would call the consumption upgrade.
"Consumption upgrade means that Chinese people with money now want to buy better food; they want to buy imported product instead of domestic, and they want to buy fresh fruit instead of mass-produced junk food."
For more information visit pma.com.