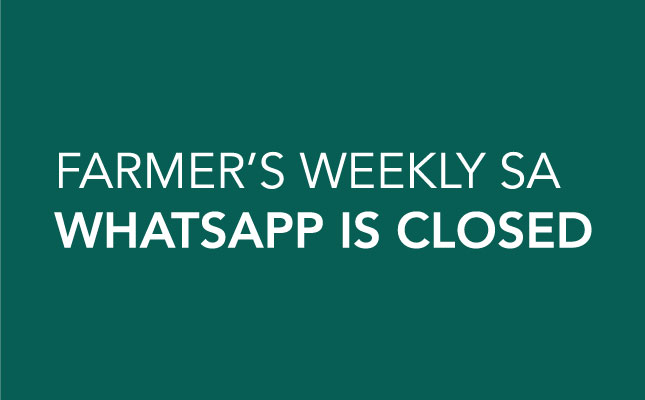 Farmer's Weekly News Whatsapp Broadcast comes to an end
As of 7 December, WhatsApp will be enforcing some of its rules regarding bulk messaging, which means that Farmer's Weekly will have to stop sharing daily news updates on this platform.
Despite users having signed up and giving permission to receive broadcasts, Whatsapp will no longer allow businesses and individuals to send out bulk messaging to reach larger audiences via the app.
Three years ago, Farmer's Weekly started a farming community on Whatsapp, sharing daily agricultural news, advice and inspirational farming stories from South Africa and abroad.
Farmer's Weekly was surprised by the growth of the group, with people from as far away as the Philippines joining the community.
It is thus with heavy hearts that we have to bid farewell to this platform. However, we still want to remain close, so please follow us on our other social media platforms, or sign-up to receive our email newsletter.