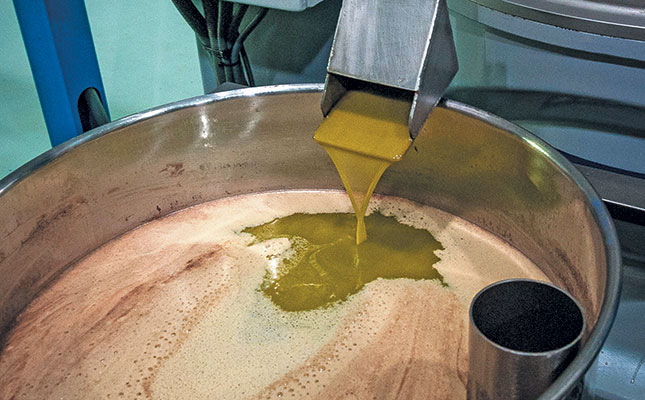 "Olive oil consumption has grown faster than production over the past three years as consumers are shifting their choices to match a healthier post-pandemic lifestyle," she said.
Jooste added that the most significant trends the olive industry needed to explore in 2023 were consumers' focus on healthy eating, plant-based and Mediterranean-style diets, oleotourism, and olive-based cosmetics.
In addition, the price of other cooking oils had increased steeply over the past year, compared with only a minor increase in the price of olive oil. This made the price difference between the different options "less of a deterrent", encouraging consumers to choose olive oil instead.
According to Jooste, the recent drought in Spain meant that country would have lower volumes of olive oil available for exporting in 2023, which opened up opportunities on the local market for South African producers.
"We now have the chance to substitute imported olive oil with locally-produced olive oil," she said.
Turning to the challenges that lay ahead for the industry, she said that rolling blackouts during the olive harvest and processing season would remain a major problem.
"They mean additional expenses for the farmer and processor in terms of generator and fuel costs, overtime [fees] for workers, and spoilage."
Other external factors that presented some risk to the industry included the reduced disposable income of consumers, consumer perceptions and misinformation about olives and olive oil, and a fragmented industry.
"We have many small-scale olive producers and don't have the critical mass to enable exports on a grand scale."
Jooste said she remained positive, however, that some of these challenges could be converted into opportunities in the coming years.
"We must continue to promote the quality profile of extra-virgin olive oil (EVOO) and increase the awareness of the suitability of EVOO for drizzling, cooking and frying. As an industry, we will continue to educate consumers on EVOO's flavour and health benefits, and also [introduce] school education programmes to obtain that goal."
To address the challenges associated with rolling blackouts, growers who were able to afford it were increasingly using solar energy for processing purposes.
Jooste said, however, that it remained important for farmers to investigate pooling their produce to increase export opportunities, despite these challenges.