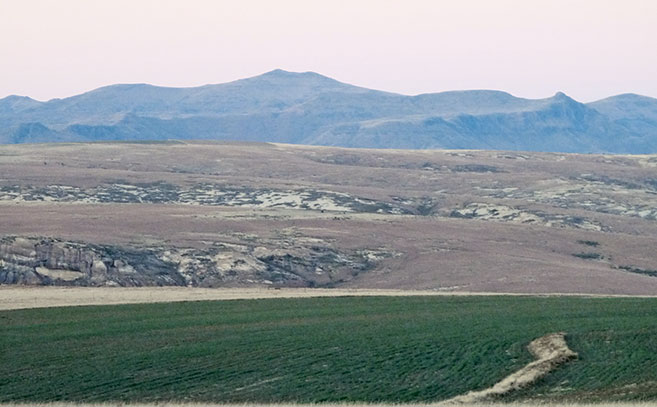 Government should put aside its concerns that speeding up land reform might deter potential and existing investors. Prioritising land reform, albeit in an "orderly manner", was necessary to address imbalances in the country's land ownership.
This was according to the minister of Small Business Development, Lindiwe Zulu, during her address to the 2017 ANC National Conference held recently in Gauteng.
"The investors, especially international investors, they live where they live, they've got their own people that own that land. They need to understand that in the South African context we are trying to address the imbalances of the past," she said.
Having the departments of small business development, agriculture, rural development and land reform, all working together in a coordinated effort was also essential to achieving land reform goals and developing SA's small-scale farmers, according to Zulu.
Commenting on Zulu's address, Agri SA's head of land affairs, Annelize Crosby, told Farmer's Weekly that "land reform can be speeded up significantly without upsetting investors".
"The [2017] Agri SA/Landbouweekblad/ADS land audit also shows that the market can be used to redistribute a significant proportion of land. The private sector is already playing a huge role in supporting new black farmers," Crosby said.
Problems with intergovernmental cooperation had been undermining land reform efforts and it was "critical" to correct these problems going forward, she said.
"We also need more functional and sustainable public/private partnerships. Together we can make orderly land reform work without upsetting the markets and investment."
She also cited excerpts from the November 2017 High Level Panel on the Assessment of Key Legislation and the Acceleration of Fundamental Change report, with which Agri SA "fully" agreed.
"The consensus appears to be that financial resources are not the main binding constraint to the realisation of positive outcomes.
Instead, there are instances where weak outcomes reflect a lack of political will to pursue stated policy objectives, such as in land reform, where policy has shifted away from Constitutional imperatives such as equitable access to land, towards state ownership, which echoes apartheid-style notions of custodianship," the report stated.
The report also said that substantial investment in modern agricultural technologies and farming techniques for use by both established and developing farmers as well as the agricultural value-chain could potentially help to triple SA's agricultural exports by 2020.
"Based on these projections, R160 billion can be added to the annual GDP, creating up to 490 000 jobs," according to the report.