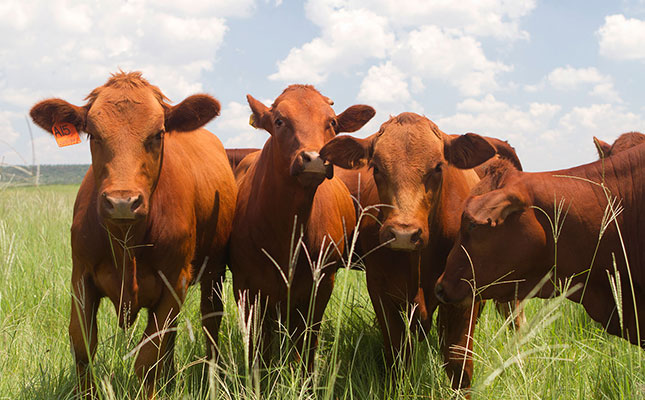 The ban on livestock auctions due to the recent foot-and-mouth disease (FMD) outbreak in Limpopo is resulting in mounting costs, with BKB confirming it had suffered a R350 million drop in turnover during November and December.
Dr Cobus Oberholzer, general manager of livestock, auctions and properties at BKB, said the reality was that much of the lost revenue was money that would have gone to farmers ahead of the festive period.
"This is money that would largely have flowed to the farmers, especially the smaller farmers, those with 10, 20 or 50 cattle […] it has created a significant financial impact."
He said, however, that BKB believed it was critically important to adhere to all the rules and interventions, such as the ban, to contain the spread of this highly contagious disease.
The Department of Agriculture, Land Reform and Rural Development (department of agriculture) recently confirmed that FMD had been identified at another three locations, bringing the total number of confirmed locations to 14.
Dr Botlhe Modisane, technical spokesperson on FMD at the department of agriculture, said the infections at these two sites were "secondary infections".
This meant the disease was not spread by animals from the original auction venue, but rather by healthy livestock that came into contact with infected animals brought to the other 11 sites before being transported elsewhere.
"Farmers must be vigilant to prevent the further spread of the disease," he said.
Dr Pieter Vervoort, chairperson of the National Animal Health Forum, said that while there was some secondary spreading of the disease, authorities were managing to contain the outbreak.
"It is very important that farmers understand that they need to maintain all [these measures] until given the all-clear by the department of agriculture," he said.
He said authorities were striving to try and maintain the ban for "as short [a time] as possible".
"When we lift [the ban], we want to make sure we can lift it permanently, not just for a [short] period of time and then have to reintroduce it."
Oberholzer said BKB was doing all it could within the framework of the rules and control measures to allow business to continue.
This included facilitating liaison transactions to bring individual sellers and buyers together, or hosting stud auctions subject to administrative and veterinary rules and processes.
"In the beginning of the year in the central region alone [Cradock district], starting from around 17 January until end of March, there are 43 stud stock auctions scheduled," he said.
Oberholzer and Vervoort both stressed that the long-term solution lay in implementing a proper traceability system for the livestock industry.
"If we don't get traceability in place next year, I think we as a country, will look back on 2020 and say we have failed," Vervoort said.