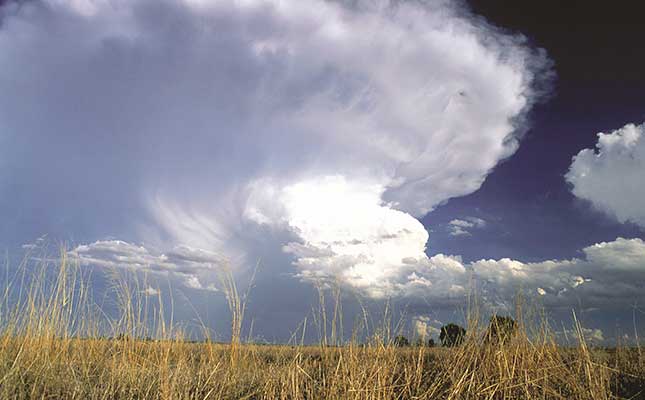 Organised agriculture has widely welcomed the National Disaster Management Centre's recent classification of severe rainfall and flooding experienced in parts of the country as a national disaster.
Although Theo Boshoff, CEO of Agbiz, told Farmer's Weekly that there was currently no benefit to this classification, it did, however, provide a strong indication that the Minister of Co-operative Governance and Traditional Affairs, Dr Nkosazana Dlamini-Zuma would declare it a national disaster.
Boshoff said the classification followed coordinated efforts by Agbiz and organised agricultural bodies to collect information and make inputs to the relevant authorities.
"Agbiz must express its gratitude to the various agribusinesses that have submitted regular data relating to rainfall patterns, flooding and economic losses incurred as a result of the floods."
From the information collected by Agbiz, it appeared as if the wet conditions were welcomed in most production areas across the country, but persistent wet weather and severe flooding resulted in significant damage in the maize-growing areas of the western Free State, North West, as well as some areas in KwaZulu-Natal.
"A national disaster is one that is not confined to a single province and the scale exceeds the ability of a single to province manage," Boshoff said. "So, whilst the damage does not extend to the entire country, it still meets the requirements to be classified as a national disaster."
Andrea Campher, Agri SA's risk and disaster manager, said in a statement that although the recent widespread rainfall had been welcomed due to the prolonged drought conditions producers experienced during the past six to nine years, it had resulted in severe risk for crops and damage to infrastructure.
"It is particularly important that road infrastructure should now be prioritised."
Campher added that the classification would pave the way for government to coordinate and manage this disaster in terms of existing legislation and contingency arrangements.
"The South African National Defence Force, South African Police Service or any other organ of state [could then] be mobilised to effectively manage the disaster in conjunction with disaster management structures.
"Reports have been received that some producers have had 100% crop losses in some districts and, as we are at the end of the planting season, producers cannot replant," Campher added.