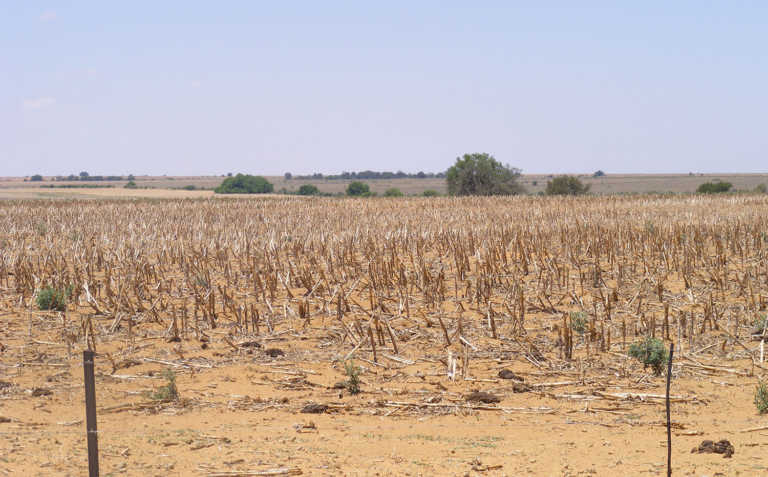 Symington, who farms near Loeriesfontein, said the drought, which began in 2014, has escalated significantly, and that farmers' cash flow is depleted.
READ A message for the drought fund thieves
Henning Myburgh, Agri Northern Cape CEO, said: "The situation is critical. Livestock is dying at an alarming rate and commercial banks have reached a point where they can't afford to extend credit facilities. The number of farmers who simply can't continue as is, is increasing significantly."
The country's farmers have contributed somewhat to alleviating the situation.
Myburgh said large donations have been received from, among others, Free State farmers.
A group of farmers from Hoopstad delivered 700 tons of maize in June, and another 200 tons came from the Free State in July.
Symington said:  "The solidarity shown by the rest of the country's farming sector is heart-warming. It is difficult to quantify, but we have received hundreds of tons of animal feed from all over the country so far."
Symington is still however concerned about the future.
He said: "If we do not get ample rain in the coming season, I don't know what will happen."
He explained that the annual average summer rainfall for the area is about 180mm per annum. So far this year he has received 30mm on his farm, with just 90mm in 2016, 55mm in 2015 and 50mm in 2014.
Rainfall for the western parts of the province occurs mainly between April and September.