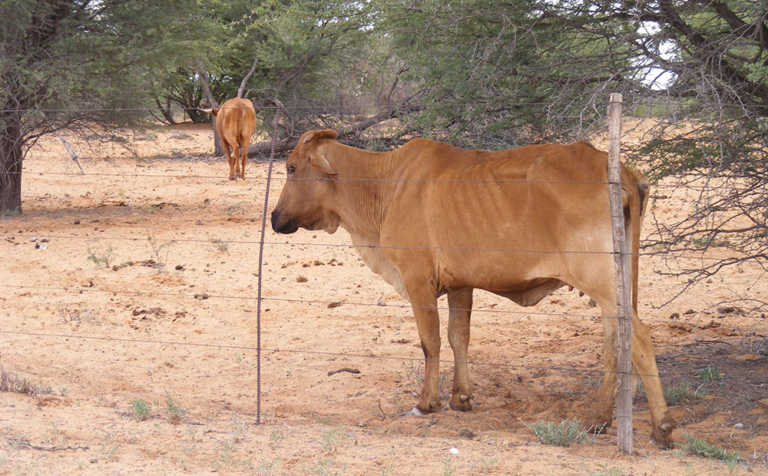 Out of about R212 million allocated for drought aid via the Department of Agriculture, Forestry and Fisheries, and R463 million by the Department of Rural Development and Land Reform, Agri SA's preliminary finding suggests underspending of R210 million.
But this is not the only problem; the bigger issue is figuring out what happened to the R465 million that was spent, because it sure as hell was not all spent on buying feed.
As one of Agri SA's representatives from the Northern Cape remarked, "Some people did benefit from drought aid that was distributed, but it was not the farmers."
READ Investigate drought relief fund allocation: Agri SA
In some provinces, it appears that about 43% of the money distributed landed in the pockets of service providers.
Farmers in North West have reported that one of the service providers selected by the provincial government to purchase and distribute feed cut himself a large enough piece of the pie to buy a brand-new Mercedes Benz.
The owner of the new car is by no means the only fraudster in this story; hopefully the names of all those who unlawfully used drought aid funds for their own benefit will be revealed during investigations.
But I want to tell the skobbejak who bought himself a Mercedes-Benz with drought aid funds that he symbolises everything that is wrong with this country.
I realise that the R212 million that National Treasury allocated for agricultural drought relief is small change compared with the wholesale corruption that runs through government; it's not even enough to pay for one Nkandla, for goodness sake!
But often, with the billions that go missing between the collection of taxes and spending on critical services, it's difficult to pinpoint exactly who the victims are.
In this instance, however, it's crystal clear: they are the livestock farmers who had to choose between slaughtering breeding herds that took decades to build up, or watch them die, and the crop farmers who planted in faith and waited in vain for the rain.
You, and others like you, stole from families who relied for their very livelihood on a calf they could have sold, but that was never born because their cow died of hunger.
Last week, at my local greengrocer, I stood behind a man buying two potatoes and four tomatoes. After the cashier weighed the potatoes, the man counted the money in his hand and set one of the potatoes aside, leaving the store with only one.
Think about this man while you drive around in your fancy new car; it is him that you stole from when you diverted money into your own dirty pocket instead of using it to save the farmers who watched their harvests go to ruin because of the drought.