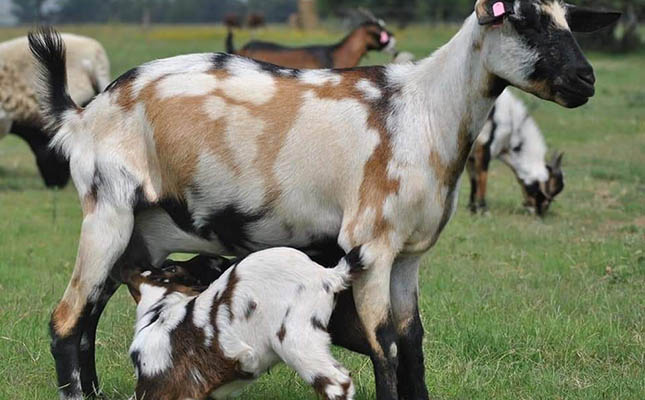 A newly established indigenous veld goat project promises to unlock the raw potential of Eastern Cape communities plagued by poverty.
This was according to Barend Uys, head of intercultural relations and co-operation at AfriForum, following the launch of a community-based indigenous veld goat project in the Eastern Cape.
READ Indigenous veld goats: the ideal option for extreme conditions
The Southern African Agri Initiative (SAAI), AfriForum and the Kingdom of Amabhele ka Jamangile recently announced in a joint statement that an indigenous veld goat stud was being established near Maclear, as part of an initiative by local traditional leader Nkosi Zwelothando Mabandla.
The three parties said it hoped that this indigenous veld goat stud would grow into a viable agricultural business, which would ultimately offset the initial investment costs.
It was envisaged that, in the long term, base herds would be provided by the stud for the establishment of similar development projects across the province.
"Government cannot solve all the problems faced by communities, and we want to teach traditional communities that it is possible to do things for themselves," said iNkosazana Bhelekazi Mabandla, head of royal diplomatic services for the Amabhele ka Jamangile royal family.
READ Limpopo farmer gives indigenous okra a boost
According to Uys, traditional communities and leadership structures were part of South Africa's heritage.
The challenges faced by these communities were simply too vast for any government to solve. The reality was that ensuring self-sufficiency for these communities was the only lasting and sustainable solution to socio-economic problems, he added.
Meanwhile, Gerhard Louwrens of the LGL Indigenous Veld Goat Skilder Stud near Pretoria told Farmer's Weekly that the initial herd would consist of 20 Nguni ewes and one ram.
READ Indigenous livestock perfect for small-scale farmers
He said Nguni goats were exceptionally fertile and seldom experienced lambing problems. They were also extremely hardy.
"The breed is particularly well-suited to the mountainous, mixed-grazing conditions of the Maclear area.
"The Nguni is a non-selective eater and excels under the most taxing conditions. We have also provided the community members with training, helped them to finalise a management plan, and did the designs for a kraaling system that met their specific demands," he explained.