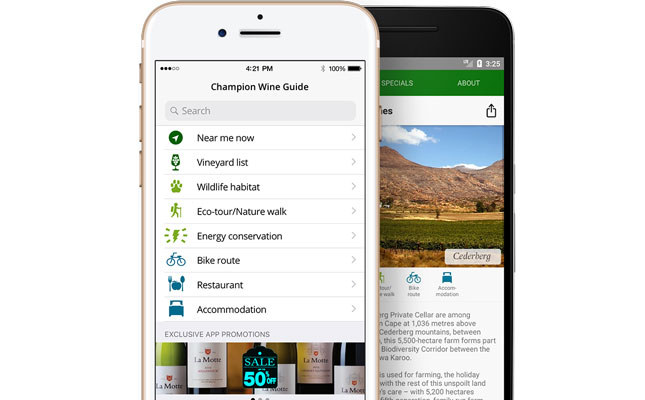 Conservation Champions are wine farms which WWF-SA recognises as environmental leaders, due to their commitment to conservation, responsible production practices, integrated environmental management systems, and spearheading innovations in water, energy efficiency and climate adaptation.
As about 95% of all grapes used for wine-making in South Africa are produced in the Cape winelands, the WWF-SA works closely with this local industry as well as the conservation sector.
"When pouring that glass of wine, most people don't realise that the land cleared to grow our food  and grapes has the largest impact on the indigenous insects, plants and animals that used to live harmoniously in these landscapes," according to Shelly Fuller, spokesperson for the Sustainable Agriculture programme at WWF-SA.
"Compounding this is that in South Africa, over 80% of land is either privately owned or communal farmland. This means that cropland and natural vegetation compete for co-existence," said Fuller.
The Champion Wine Farm Guide is a GPS-enabled Android or iOS app featuring all 38 Conservation Champion wine farms.
Among the app's key features are:
A 'Near me now' button that indicates the distance to the closest eco-friendly wine farm;
An indication of which outdoor activities are available, including mountain bike and hiking trails;
Special offers and on-farm promotions.
"Wine lovers can use this guide to discover nature at its finest, from fynbos walking trails and cycling tracks, to seasonal menus at scenic restaurants and special places to relax," she added.
To download the app go to championwineguide.co.za, or visit the app store.