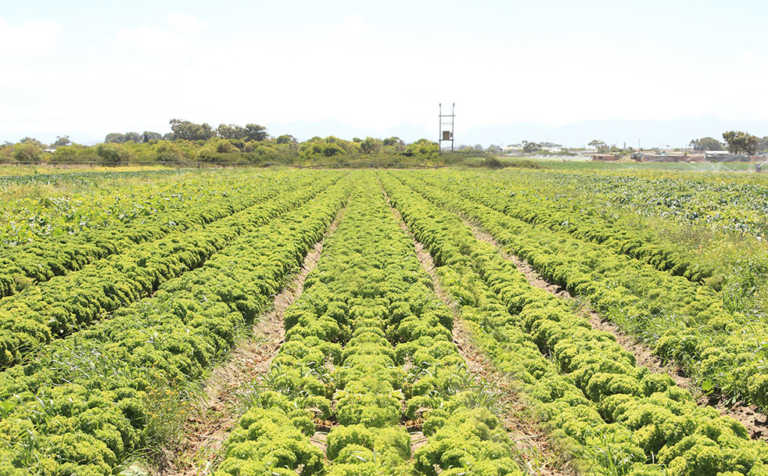 Health Minister Aaron Motsoaledi revealed this during a joint briefing with the National Institute for Communicable Diseases (NICD) on Tuesday.
READ Animal health crucial to improve Africa's protein production
Also present were representatives of the World Health Organisation (WHO), the Department of Agriculture, Forestry and Fisheries (DAFF), the Department of Trade and Industry (DTI), and other role players.
Motsoaledi said that authorities had first started receiving reports in July this year from neonatal units in the Chris Hani Baragwanath and Steve Biko Academic hospitals in Gauteng of "unusually high numbers of babies with listeriosis".
"This triggered a review of all cases diagnosed in both public and private hospitals," he told the briefing.
How do you get Listeriosis?
Listeriosis is caused by a bacterium, Listeria monocytogenes. It is commonly found in soil, water and vegetation. Animal products and fresh produce such as fruit and vegetables can become contaminated.
Symptoms
Motsoaledi said that infection could present in several different forms:
septicaemia (infection of the bloodstream);
meningoencephalitis (infection of the brain); or a
flu-like illness with diarrhoea, fever, general body pains, vomiting and weakness.
Findings
In livestock, it could cause abortions or stillbirths, according to veterinarian Dr Faffa Malan and bacteriologist Dr Marijke Henton. They write that the disease has also been observed to cause mastitis, infections of the eye, or eye mucosa.
READ Dairy cows: healthy animals, healthy profits
It was recently isolated in a brain tissue sample of a sheep from KZN.
Previously, it had been isolated in a case where sheep had died due to eating poor quality discarded potatoes, as well as in a cow with mastitis, and individual abortion cases.
The authors said that the bacteria multiplied in colder temperatures. It was particularly prevalent in temperate to cold places such as North America, Europe the UK and New Zealand with clinical symptoms most common in late winter and spring.
Freezing would not kill the bacteria, and unpasteurised milk was a risk.
According to Malan and Henton, the bacteria is destroyed when meat is cooked.
"Meat is seldom a source of infection for humans," they said.
Motsoaledi said that at this stage the source of the contamination was unknown. He added that a multi-sectoral national outbreak response team (MNORT) had been briefed in October to start tracing cases.
Whereas the annual norm for cases detected and treated in SA hospitals was between 60 and 80, the MNORT had traced 557 confirmed cases between 1 January and 29 November.
Motsoaledi said that most of these had occurred in Gauteng (62%), followed by the Western Cape (13%) and KZN (7%).
The cases were widely distributed across public and private hospitals. The source of the infection could be on farms, food processing plants, retailers, or during food preparation at home.
"We believe that for this particular outbreak, the most likely possible source is contamination of food at origin, for example, farms and agriculture, as well as food-processing plants," he said.
Numerous role players were cooperating in investigations. They included 23 accredited private food-tasting laboratories and five food laboratory associations, the SA Meat Processors' Association (Sampa), SA Milk Processors' Association (Sampro), Milk SA, the Consumer Goods Council, and the National Laboratory Association.
Be alert
Members of the public were urged to follow safe hygiene practices such as:
washing of hands,
separating raw and cooked food,
cooking food thoroughly, and
using water safe for domestic use.
It was also advised to use pasteurised milk products if boiling milk was impractical.