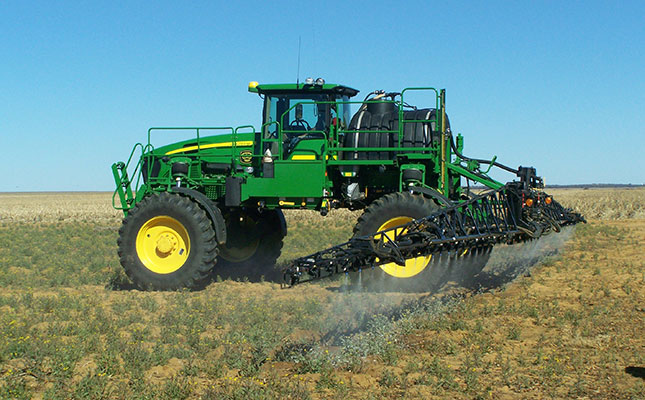 Agrochemical prices in South Africa continued on an upward trajectory during the past year, and should this trend continue, farmers could expect to pay much more for inputs during the 2021/2022 summer grain production season.
This was according to Ikageng Maluleke, Grain SA economist, who said agrochemical prices, including that of fertilisers, remained high due to increased demand during the Northern Hemisphere production season.
The latest figures indicated that increases of as much as 35,9% in US dollar terms were recorded in the prices of all active herbicide ingredients year-on-year in April. A similar trend was observed in South African prices.
The price of glyphosate increased 25,8% from R62 025/t in April 2020 to R78 022/t in April 2021. During the same period acetochlor increased from R60 195/t to R66 430/t.
Price increases were further being fuelled by rising commodity prices and favourable weather in key consuming countries, while higher Brent crude oil prices further exacerbated production and transport costs.
The upward trend in international prices would probably last for the next few months until Northern Hemisphere farmers completed planting.
"The situation will likely stabilise in the fourth quarter. The only saving grace for South Africa at the moment is the strong rand, which has reduced the price pressure somewhat," Maluleke said in a statement
Increasing input costs had an effect on the ability of grain farmers in South Africa to continue farming sustainably and profitably, said Anton Botha, a grain producer near Bultfontein.
He said it was expensive to plant maize, and the input costs for the 2020/2021 season were about 30% higher than the previous season.
"At the moment, it costs about R8 500/ha to plant maize in the Bultfontein [area]. Should input costs such as agrochemicals continue on an upward trend, the profitability of grain production will be severely compromised. For me, as a maize producer, it is terrifying to witness the year-on-year increases in input prices," he said.
Maluleke added that there had been a significant upward trend in international fertiliser prices over the past year.
Internationally, ammonia prices had increased the most at 128%, followed by diammonium phosphate (DAP) at 88% and urea at 51,2%, while potassium chloride (KCL) increased moderately by 17,8%.