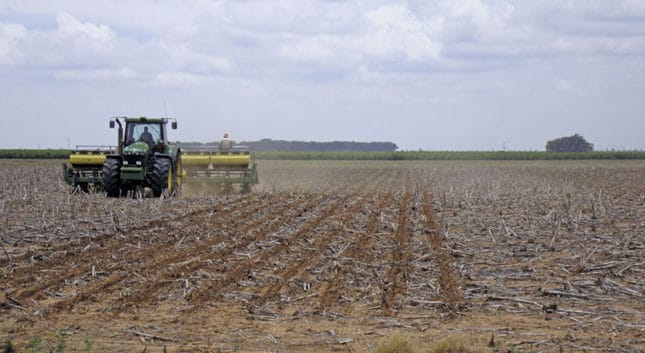 Despite this, underlying sentiment in South Africa's agricultural machinery market remains positive, according to the SA Agricultural Machinery Association (SAAMA) in its report on national agricultural machinery sales for November.
SAAMA said 453 tractors were sold last month compared to the 452 units sold in November 2015.
READ Northmec farmers' day – tractors, implements and equipment
However, year-to-date November 2016 tractor sales of 5 506 units were 13% down on the 6 329 units sold for the year-to-date November 2015.
Some 12 combine harvesters were sold nationally, compared to the 11 sold in November 2015.
Year-to-date November 2016 combine harvester sales of 178 units were 14,8% lower than the 209 units sold for the year-to-date November 2015.
"Good rains have fallen in many of the eastern parts of the country and some dams have started filling. This augurs well for the dryland farmers as well as for those using irrigation on a supplementary basis. Some areas in the west of the country still need rain if they are going to produce satisfactory summer crops," said SAAMA's chairperson Lucas Groenewald.
Wandile Sihlobo, head of economic and agribusiness intelligence at Agbiz, said that the latest monthly tractor sales figures were in line with the seasonal trend for this time of year.
"Summer crops plantings are virtually over in most areas, particularly the eastern and central parts of SA. Therefore, the results mirror the reduced activity in the fields. Similarly, the combine harvesters sales data mirror the reduction in fieldwork activity as winter crops harvesting has been completed in most areas of the country," he said.
"Combine harvester sales could increase over the coming months due to expected recovery in summer crops production."
Agbiz added that it viewed escalating farm debt as a key risk as it could potentially reduce farmers' ability to further invest in machinery and equipment in the foreseeable future.
The volatile rand against the US dollar also remained a key risk in SA's agricultural machinery market.