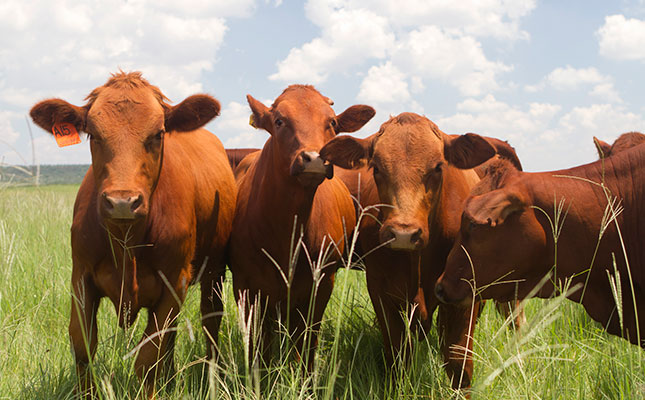 Organised agriculture role players have again called for regulations to be revised so that farmers can reinstate rural safety activities such as the patrolling of farming areas.
This followed reports of a sharp increase in rural crime in certain regions since the start of the national lockdown to contain the spread of the coronavirus disease (COVID-19).
Tommie Esterhuyse, chairperson of the Agri SA Centre of Excellence for Rural Safety, said the organisation had noted a definite spike in the number of stock theft cases reported in certain areas since the lockdown started. He said theft of crops from lands had also been rampant.
"When we talk about maize theft, it is massive amounts, entire bakkie-loads being stolen at a time."
Esterhuyse said Agri SA had sent written submissions to both the Department of Co-operative Governance and Traditional Affairs and the South African Police Service (SAPS) last week requesting that rural safety initiatives be reintroduced.
"We are still waiting for a response to find out if farm patrols, for example, can resume," he said.
Esterhuyse said he was hopeful that this would be one of the areas that would receive attention in government's draft framework for the risk-adjusted strategy of South Africa's COVID-19 response, currently being circulated for comment.
He said Agri SA and provincial affiliates such as Free State Agriculture would also be submitting comments on the framework.
National SAPS spokesperson, Brigadier Vishnu Naidoo, confirmed that in line with the lockdown regulations, community policing forum activities and initiatives such as the patrolling of rural roads by farmers had not been permitted.
He said any change to these regulations would be announced by the Minister of Police, Bheki Cele, or other relevant role players within the justice and security cluster, or via the coronavirus National Command Council.
Chairperson of the National Stock Theft Prevention Forum, Willie Clack, said an increase in stock theft cases had been reported in the southern Gauteng and the northern Free State. Decreases had, however, been noted in provinces such as KwaZulu-Natal.
Clack said he believed the increases that had been observed were being facilitated, in part, by the decline in visible policing due to community policing being restricted, but it was also a symptom of current economic pressures.
"This is being perpetrated by organised crime syndicates that are finding ways to continue operating despite the lockdown."
Clack warned that with consumer purchasing power under tremendous pressure, many people could consider turning to illegal black market channels as a cheaper source of meat.