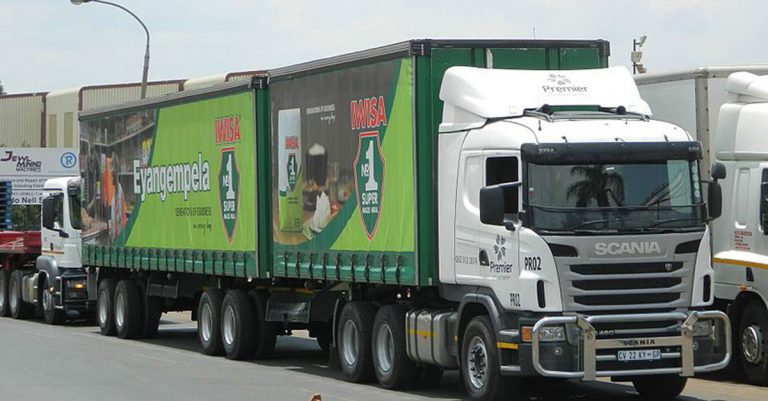 Industry bodies and agricultural leaders have expressed grave concern about the disruption of supply chains, as violent protests continue to sweep across KwaZulu-Natal and Gauteng.
It was important that law and order be re-established as a first priority, Christo van der Rheede, executive director of Agri SA, said.
He stressed that transport networks, including harbours and airports needed to be secured.
Farmers needed to ensure communication channels were working and that they worked in conjunction with local safety initiatives to protect their properties and the safety of their families, as well as the communities in their immediate areas, he said.
"We are currently dumping up to two million litres of milk a day in KwaZulu-Natal as milk buyers cannot access farms to collect," said Collin Wellbeloved, chairperson of the Milk Producers' Organisation (MPO).
Fanie Ferreira, acting CEO of the MPO, said it was crucial that transport networks were made safe and operational again.
Not only could farmers not deliver milk to factories, but these facilities could also not transport workers to operate the facilities. In addition, consumers could not access the products if shops and retail venues were closed or had been destroyed.
Ferreira said an additional problem was that farmers could not receive feed deliveries. "In KwaZulu-Natal, most farms are pasture-operated, but feed supplements are crucial for animal conditioning. Once lost, it may take months to rebuild commercial conditioning in dairy herds.
Hannes Nel, MPO chairperson for the Western Cape, said most dairy farmers could only keep milk on the farm for between one or two days.
"Milk is a perishable product, and without the entire cold chain in place, it simply cannot work." Nel said main the transport arteries from the Eastern Cape and KwaZulu-Nata into Gauteng were of strategic importance at the moment.
Adding his voice to the list of concerns, Corné Louw, chief economist at Grain SA, said the disruption to the Durban harbour was very alarming.
"More than 80% of the grain industry's inputs, such as fertiliser, fuel and equipment, enter the country via Durban. Fuel is transported via pipeline and trucks alongside the N3 from Durban, so this is also a concern."
Louw said prior to the unrest, strong international grain prices had stimulated higher demand for grain inputs, and now with the added disruption to the country's logistical networks, farmers should secure all the needed inputs for the coming season well in advance.
Louw said if one looked further down the value chain, millers and bakers were also being disrupted.
"Once a bakery shuts down, it is not as simple as flipping a switch to get it back in operation again," he said.
John Stuart, chief executive of the South African Road Transport Association, told Farmer's Weekly that logistics companies were not risking their trucks on the road now.
"The situation on the N3 between Durban and Johannesburg is of concern, but more so, we are not seeing any decisive intervention from government to stabilise the situation," Stuart said.