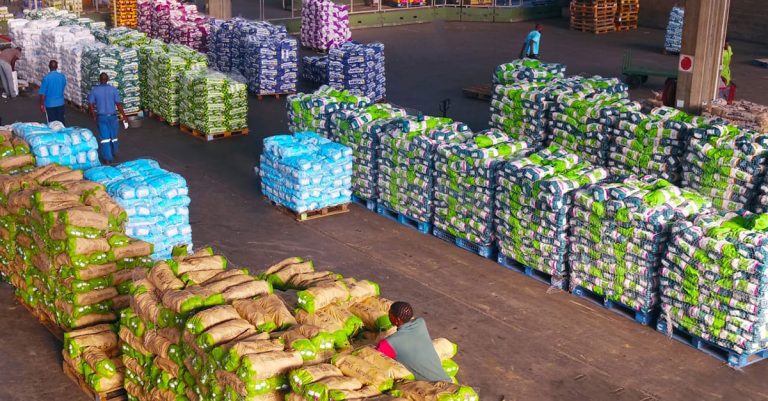 A crucial link in KwaZulu-Natal's food security, the Durban Fresh Produce Market, has been shut down since Monday due to the violent protests in the province.
This is severely affecting the supply of fresh produce to vulnerable communities, according to Jaco Oosthuizen, CEO of the RSA Group.
He said the informal trade has been severely impacted, which means poor and remote communities are increasingly cut off from food supplies.
"Traders and consumers now have to travel long distances to access supplies, and have to pay a lot more for what they can access. This is a huge issue, because a large number of South African households rely on the informal trade for food access.
"Producer output has slowed, and produce that is ready for harvesting and has no route [open] to market will potentially be ploughed back [into the lands], resulting in massive losses and knock-on effects across the supply chain."
Andre Young, senior manager of operations and marketing at the Durban Fresh Produce Market, said the situation around the market was very volatile, but thus far there has been no damage to infrastructure at the market.
"We don't have an exposed shopfront, and with the closing of the gates and locking up of all access points, the premises is well protected."
Johan de Jager, director of Hanly Market Agents, told Farmer's Weekly that refrigeration systems were still working and produce could be kept cool, but the quality of the produce on the market floor would eventually start deteriorating.
"We will see a massive impact on food security in days to come. The market handles R5 million worth of produce every day. We supply mostly informal markets so it is really staple foods that will be affected.
"But at this stage the greater concern is for human lives. We don't want to draw attention to ourselves by trading so we are staying closed, assessing the situation each day."
Oosthuizen said government should consider deploying the South African National Defence Force to protect deliveries to and from KwaZulu-Natal.
However, even if this was to happen, the market would need to be open to service buyers, who still needed to get to the market.
Meanwhile, RSA Group was in communication with producers and buyers to discuss any and all possibilities to restore trade.
"Our mission is to restore connections between producers and buyers as quickly as possible, and we'll work as hard as we can behind the scenes to achieve it."