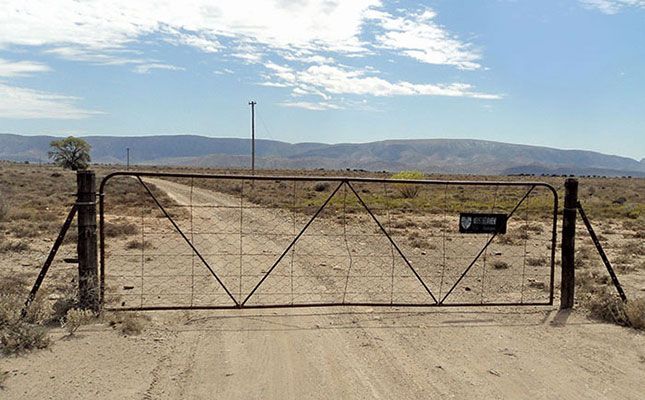 Free State Agriculture (FSA) has strongly condemned the latest farm attack in the province in which a farm foreman, Simon Mokhala (77), was attacked and nearly drowned in a septic tank.
Tommy Esterhuyse, FSA vice president, said the attack happened on the farm Harrisdale in the Zastron district.
READ Farm murders increased in 2020, despite lockdown – TAU SA
"Mokhana was overpowered by three assailants on Sunday, 17 January, tortured and stabbed numerous times before being forced in the septic tank adjacent to the farmhouse. Despite the attackers' ongoing attempts to drown him, he succeeded to escape and raise the alarm."
"All persons living and working on farms are exposed to the growing danger of crime in the rural areas," said Marthin de Kock, FSA regional safety representative for the area.
Esterhuyse said the incident was made worse by the fact that the South African Police Service (SAPS) members in the area were unable to attend to the matter on the farm, apparently due to a lack of vehicles. The lack of manpower and vehicles in the rural areas had been an ongoing issue for years.
FSA had meanwhile resumed its consultations with the South African Human Rights Commission on rural crime, and farm attacks in particular.
READ Hundreds protest against farm murders in the Free State
According to Dr Jane Buys, FSA safety and security risk analyst, the crux of the matter was that very few, if any, of the recommendations made by the commission after investigations pertaining to farm attacks in 2003, 2008 and 2014 had been adopted.
"We want to know the reasons why the recommendations by the commission following the investigations have not been implemented yet. This included, among others, a call for an increase in the SAPS's capacity by deploying more vehicles and increasing the capacity of the SAPS stock theft units in the province," she said.
Farmer's Weekly was unable to obtain comment from the South African Human Rights Commission at the time of publishing.