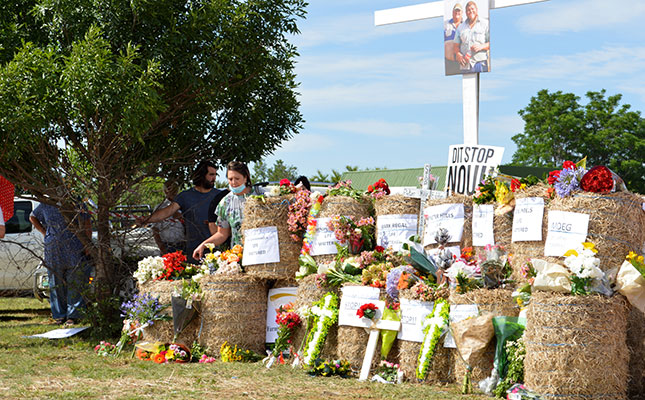 Isak Moletsane, a hunter from Kroonstad, was one of the hundreds of people who attended Free State Agriculture's (FSA) recent protest action against the murder of father and son Pieter and Eddie Hills in the Henneman district.
"My brothers and I are hunters and have met many farmers in this way. Over the years we have become friends. I came today to convey my sympathy to the families of slain farmers, and to show solidarity. South Africa cannot allow the murders of farming people. They are the food producers of the country," he said.
The suspects arrested in connection with the murders earlier in November were denied bail in the Hennenman Magistrate's Court on Monday, 16 November.
Tommy Esterhuyse, FSA vice president, said this could partly be ascribed to increased pressure from FSA against bail for suspects in farm attacks.
The organisation handed over a petition to the state prosecutor expressing strong opposition to the granting of bail for the two men charged with the Hills murders.
Esterhuyse said during a wreath-laying ceremony that it was vitally important for people living on farms to take responsibility for their own safety.
"The most important message of the day is to put as many safety measures as possible in place on farms. This is the first line of defence against rural crime and criminality," he added.