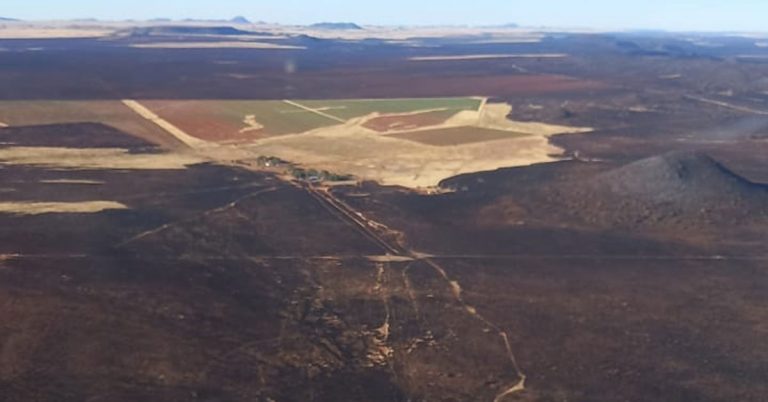 Farmers in the southwestern Free State are counting the cost of wildfires that occurred in the region earlier this week and raged across an area of over 82km, destroying about 60 000ha along with infrastructure and livestock.
Speaking to Farmer's Weekly, Johan Breytenbach, general manager of the Free State Umbrella Fire Protection Association, said an area stretching from Petrusburg to Tierpoort along the N1 had been affected, with reports being received of livestock and game losses, as well as destruction of farm structures. However, the true extent of the damage had not yet been determined.
"Three fires started in the Xhariep District and spread very quickly as a result of the high fire index, [which resulted in] the Petrusburg fire spreading over a very large area into the neighbouring Mangaung District."
Breytenbach added that the fire was brought under control on Tuesday, 13 July, but at least 100 sheep and 30 cattle had reportedly perished.
Dr Jack Armour, Free State Agriculture operations manager, confirmed that farmers along with the Fire Protection Association structures fought fires throughout the night of Monday, 12 July, following a day of strong winds of up to 70km/h.
According to Nicol Jansen, president of Agri Northern Cape, three wildfires also broke out in Northern Cape on Monday, 12 July, but had been quickly brought under control.
He said that the fires started between Jan Kempdorp and Warrenton before spreading to Christiana.
"The extent of the damage has not yet been [established] and the cause of the fires are deemed accidental, but were spread due to high winds in the area."