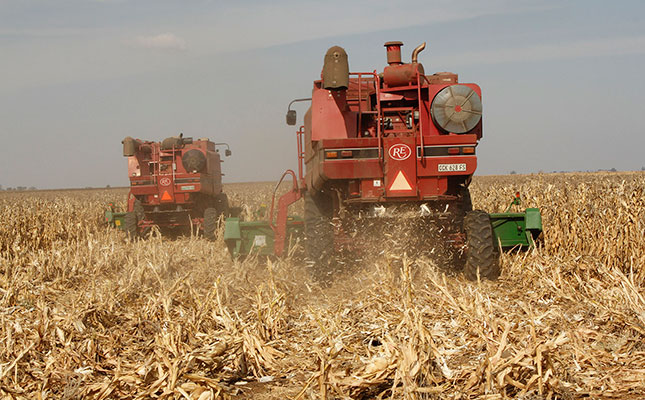 The anticipated increase in fuel prices in April will adversely affect farmers' cash flow with the bulk of the summer grain harvesting set to take place between May and July.
This was according to Luan van der Walt, economist at Grain SA, who said the same was true for producers in the winter grain regions where planting would be starting in the next month.
A statement released by the Automobile Association (AA) commenting on the unaudited mid-month fuel price data released by the Central Energy Fund earlier this month, said petrol was expected to increase by R1,16/l to about R17,48/l and diesel by 92c/l to R15,04/l.
Van der Walt said the increases in the General Fuel Levy and the Road Accident Fund levy, as well as the Carbon Tax, announced by the Minister of Finance, Tito Mboweni in his National Budget address would come into effect in April, and was contributing to the higher fuel prices.
Producers could, however, claim back a portion of these increased levies, he said. The rebate for the new season effective from April was R3,66/l, up from the previous year's R3,49/l.
"The R3,66/l [rebate] for the new season consists of R2,18/l [for the] Road Accident Fund levy and R1,48/l Carbon Tax," said Van der Walt.
Paul Makube, senior agriculture economist at FNB, said the expected increase came on the back of another increase last month, and was largely due to the extended upward trend in crude oil prices.
"Although on-farm agricultural activity is currently at a seasonal low except for distribution of produce, harvesting of record summer grain [crops are] around the corner."
Fuel demand and consumption were thus expected to increase over the next few months and the recent upward trend in crude oil prices did not bode well for producers, as production costs were likely to escalate, he said.
In addition, the steep increases in international petroleum prices were being worsened by a declining rand/US dollar exchange rate, painting a grim picture for local fuel prices.