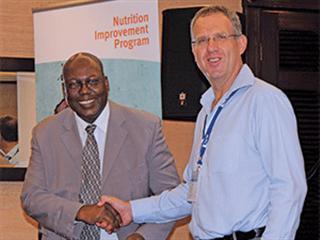 "Having experienced growth for many years, the grain industry milled 124 000t less than the same period a year ago. We have seen declines of 2,6% and 5% respectively in the wheat and maize categories and that puts significant stress on the system," Billy Oosthuizen, chairperson of the National Chamber of Milling (NCM), said at the organisation's AGM in Ballito, KwaZulu-Natal, recently.
Oosthuizen said the combined impact of a stressed consumer, high levels of under-utilised milling capacity and spiraling costs of energy and utilities, wages, commodities and transport had a "toxic effect" on the health of the milling industry. "This virtually 'perfect storm' places a responsibility on the milling fraternity. The chamber can help millers stay focused on the big picture and ensure that milling remains a viable, sustainable industry," Oosthuizen said.
One way to do this was for millers to influence government policy. "By being an active partner with government, one can achieve a lot more. If the consumer is under stress we have to find ways to do things more economically, but we can't do it on our own," Oosthuizen said.
Mike Mabuyakhulu, KZN MEC of Economic Development and Tourism, said government would work with the grain industry to improve competitiveness and introduce sustainable interventions. "We give our firm commitment that we want to work with you and support your initiatives. It is important we are continuously food secure in critical commodities like maize, but we must look at areas where we can build exports," Mabuyakhulu said