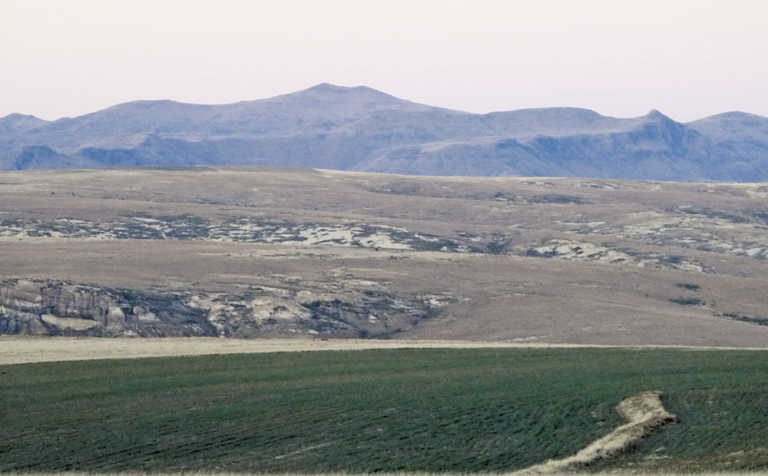 Speaking at the launch of the land audit report, Dan Kriek, president of Agri SA, said that transactional data had been sourced from the deeds offices to determine the changes in land ownership.
Additional data had been obtained from Stats SA and the Department of Agriculture, Forestry and Fisheries, the report said.
READ More to land reform than title deeds, Derek Hanekom
According to Omri an Zyl, executive director at Agri SA, out of a total surface area of 122 million hectares, 97 million hectares had been available for agriculture in 1994.
This figure had since decreased to 93,3 million hectares, due to the growth of mining and industry, and the expansion of urban centres, government land, and privately owned and national conservation areas.
"In 1994, government owned 13 814 336ha, with former homelands, self-governing states and trusts owning an additional 18 036 773ha. Between 1994 and 2016, government bought 2 208 031ha for agricultural development purposes, and 641 267ha for urban development. Land reform beneficiaries chose to take compensation, rather than land, for about 2 772 457ha," Van Zyl said.
Kriek said: "The market does function. The figures are better than what everybody quotes. The [ANC] policy debate that will happen at the end of the year does not have to take the radical or populistic route. Reform can be achieved through the constitutional and an economically viable way. We want to open up constructive debate,'
Between 1994 and 2016 disadvantaged individuals (PDIs) had purchased 4 373 376ha for agricultural purposes. During the same period, black owners of agricultural land had sold 388 570ha back to white farmers.
READ Top young farmer transforms failed land reform project
According to Van Zyl, government and PDIs currently owned a total of 43 166 197ha.
The study also analysed land value, and the agricultural potential of land.
Analysing these figures, the researchers established that the eastern part of South Africa held the most agricultural potential, and PDIs owned 46,5% of this land, Kriek said.
He added that private partnership financing models should be explored, as large tracts of land owned under communal systems were not funded for agricultural expansion, and that post-settlement support needed to be privatised.
Agri SA appointed Nkonki auditors, a registered auditing , accountancy and advisory firm, to verify the results.