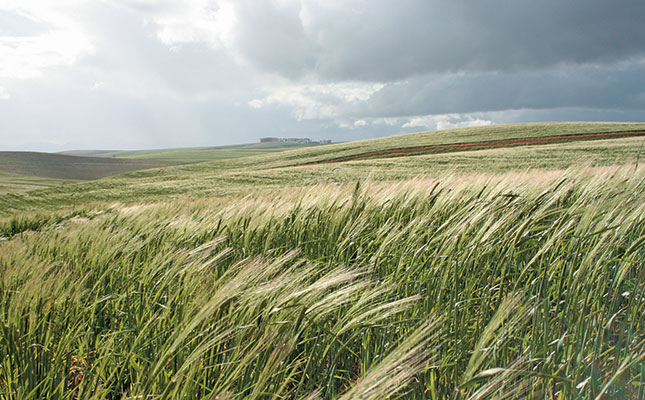 We need to connect the land debate in South Africa, specifically in terms of land expropriation without compensation, to how land has been governed and is governed elsewhere in Africa.
This was according to Prof Ruth Hall of the Institute of Poverty, Land and Agrarian Studies at the University of the Western Cape.
In an address entitled 'Land in Africa: Who owns it? Who wants it? Who will pay for it' at the Agribusiness Africa Conference in Johannesburg today, she said colonial intrusion in South Africa was an extreme but not exceptional case in terms of the extent of land dispossession and the expansion of private tenure.
According to Hall, colonial authorities across the continent had not recognise Africans as holding property rights.
"This has been perpetuated in post-colonial times, with only 10% of land in Africa being privately titled. The vast majority of Africans hold land under various forms of informal customary tenure.
"Across Africa insecure land tenure leaves rural populations vulnerable to dispossession in a continuation of a long history since colonialism. In addition, the rise in land-based investments and agricultural commercialisation is seeing new entrants and new controversies emerge with allegations of "land grabbing," she said.
Therefore, South Africans needed to learn from experiences elsewhere on the continent where the state and traditional authorities treated community and customary land as their own, and transacted it over the heads of local people, Hall added. "Many Africans remain squatters on their land".
She said, in South Africa, the debate around land reform had also been obscured by political agendas: "the EFF and the ANC mean different things when they use the same words".
The majority of people who were being deprived of property rights in South Africa were those being evicted from informal settlements, or being evicted as part of mining investments, for example.
"There is land dispossession going on without compensation all over South Africa, and it is mostly poor black people who are being affected."
According to Hall, the high-level panel on land reform headed by former president Kgalema Motlanthe, concluded that the failure of land reform had largely been political, institutional, and budgetary.
"Land reform has never received more than 1% of the budget, currently [the figure] stands at 0,4% of the national budget."
Therefore, the failure was not constitutional, it was primarily a political failure, with government not having tried to use its existing constitutional powers, she said.
#FWagbizafrica Q&A with Prof Ruth Hall https://t.co/t1tbVotMcM

— Farmer's Weekly SA (@FarmersWeeklySA) July 19, 2018