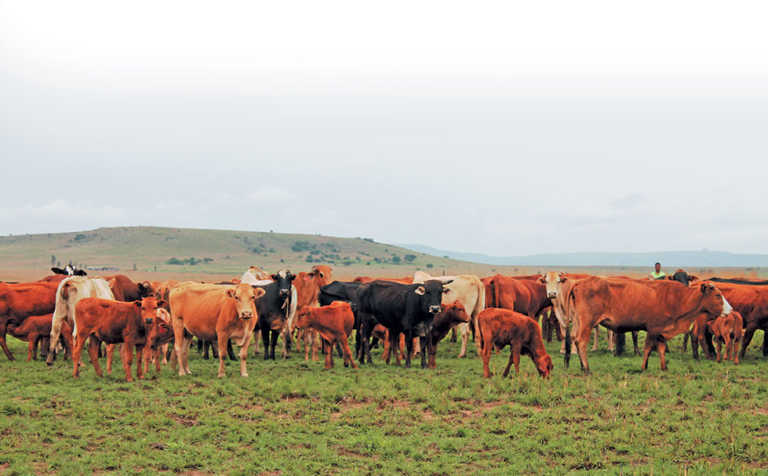 Wireworm infestations in livestock were reported in seven of South Africa's nine provinces in September.
This was according to the latest livestock disease report by the Ruminant Veterinary Association of South Africa (RuVASA). The infective larvae are generally picked up in grazing pastures.
The eggs are deposited in the pastures through the livestock's faeces, thus spreading the infection further. Diagnosis of roundworm is done by means of faecal egg counts. The blood-sucking nature of wireworm can cause the loss of 0.05ml of blood a day.
A veterinarian who wanted to remain anonymous said it was wise to inoculate livestock, especially sheep, against wireworm, in the middle of winter. This is especially important if the winter was preceded by a wet summer.
The winter inoculation means that the animals are more resistant when the parasites start to develop in spring. He said less than 2% of the parasites on an infected field were found in the animals.
The rest were found in the grazing in the form of larvae and eggs. He advised sheep producers in particular to leave some grazing fields fallow from the beginning of December to 1 March.
This meant lactating ewes and ewes that were heavily in lamb were put on relatively parasite-free grazing during the lambing season. These ewes and lambs were the most susceptible to wireworm infestation.
According to RUVASA, sound biosecurity measures were of the essence, and livestock producers were advised to be aware of early outbreaks of wireworm infestations as temperatures rose. Water sources must also be kept clean.
For worm eggs to hatch, humidity, temperatures above 15 degrees Celsius and oxygen were needed.