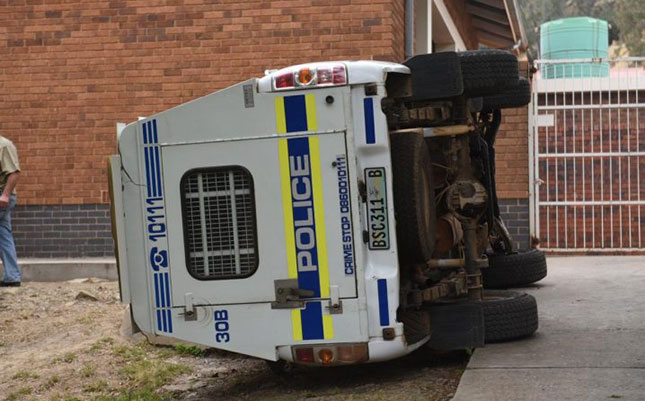 The man who was arrested following the protest action outside the Senekal Magistrate's Court earlier this week, will appear in the same court on Friday, 9 October on a charge of public violence and malicious damage to property.
"Investigations are still ongoing [with regard to] further arrests, [and] it's still uncertain how many [people] will be arrested," according to Brigadier Motantsi Makhele, spokesperson for the South African Police Service in the Free State.
The protest followed the court appearance of two suspects in connection with the murder of local farm manager, Brendin Horner.
Farmer's Weekly previously reported that 21-year-old Horner was found dead, tied to a pole on De Rots Farm in the Paul Roux district last week.
"[During the protest] at least two gunshots were fired, a police vehicle was overturned and set alight, and court property was damaged by [the] angry farmers who forced their way to the holding cells," Makhele said.
The case of the two suspects in the Horner murder had been postponed to 16 October, when their bail application would be heard.
***Update 9 October 2020, 16:30pm
André Pienaar appeared in the Senekal Magistrate's Court on Friday, 9 October. According to The Citizen, he was initially expected to be charged with public violence and malicious damage to property, but the state has since added the charges of terrorism, incitement to violence, and attempted murder, and opposed bail. It is likely that Pienaar will spend the weekend behind bars while his application is considered.