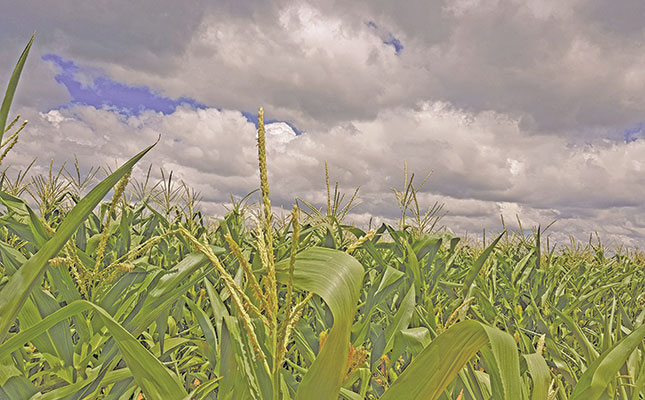 Free State Agriculture (FSA) has joined the chorus of voices calling for government intervention to mitigate the damage suffered by farmers following heavy rainfall across the province.
According to FSA, at least 60% of the crops planted in the western Free State were at risk as a result of serious flood damage.
"Urgent intervention is going to be needed to assist in keeping flood-ravaged farmers in the Lejweleputswa district on their land," said Jakkals le Roux, FSA representative for the Nala Local Municipality, covering the major maize production districts of Wesselsbron and Bothaville.
According to a statement by the organisation, extensive flood damage was also reported in the Tokologo Local Municipality encompassing Hertzogville and Christiana, in the Tswelopele Local Municipality including the Bultfontein and Wesselsbron districts, and the Masilonyana Local Municipality where the wall of a mine tailings collapsed, flooding large tracts of farmland.
FSA had appealed to the Lejweleputswa district disaster management officer to mobilise staff to conduct an assessment of the extent of the damage.
According to the statement, FSA will be attending a meeting with the MECs for agriculture, police, roads, and transport on 11 January to discuss rapidly deteriorating roads infrastructure in the region, as well as the flood damage.
"Even if it dries out sufficiently, after historically record high rainfall in many parts of the Free State, it is too late to replant maize, soya bean, and even sunflowers," Le Roux said.
"Where crops have survived, they are competing with vigorous weed growth, [while] all fertiliser has leached away, requiring expensive foliar feeding, or surface spreading."
Farmer's Weekly previously reported that Francois Strydom, chairperson of Agbiz and CEO of Senwes, said that the organisation would lobby government to declare a state of disaster in the affected areas.
He said excessive rainfall caused damage in virtually every part of the summer grain production area, especially in the western Free State and North West.
Corné Louw, Grain SA's head of applied economics and member services, said the association was currently in the process of evaluating the situation and trying to establish the extent of the damage.
"It's still too early to properly comment on the matter. However, it is already a fact that it is extremely wet, and we have seen more hail damage than usual at this time of year."