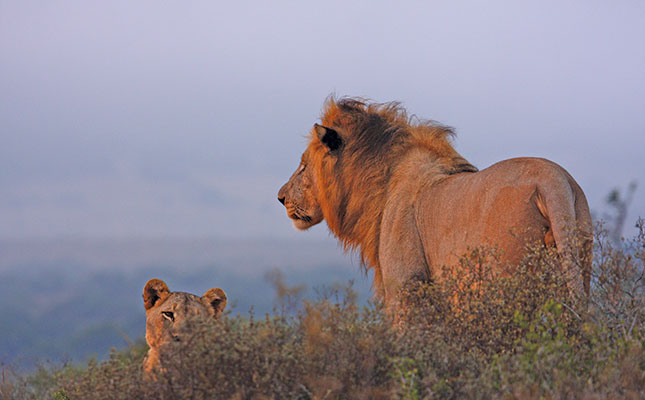 Indications are that lions are increasingly being killed in South Africa to supply markets in Southeast Asia. This was according to Deon Swart, CEO of the South African Predator Association.
Reacting to the killing of five lions near Northam in Limpopo on Wednesday, he said the exporting of lion body parts was a highly lucrative business run by syndicates.
"More and more lions are being killed for their heads, paws and teeth. These are all used as status symbols and for medicinal purposes in the Far East. The syndicates run highly organised businesses and are dangerous," he said.
The poached lions were seemingly fed poisoned chicken carcasses. The perpetrators then cut through a fence to get to the carcasses. Some of the carcass heads had been cut off, while the paws and teeth had been removed from others.
Lieutenant General Neke Ledwaba, provincial commissioner for the South African Police Service (SAPS) in Limpopo, condemned the incident and said the SAPS would do everything in its power to apprehend the suspects.
MJ Lourens, head of communications in South Africa for the international Four Paws Animal Welfare Foundation, previously told Farmer's Weekly that the captive lion industry, as it existed in South Africa today, originated in the 1990s, when lions were bred to provide animals for trophy hunting.
The number of lions bred in captivity had increased markedly over the past 20 years. In 2009, there were about 3 000 lions, and by 2015 the number had increased to 6 000 in more than 200 facilities.
It was estimated that there were currently between 8 000 and 10 000 lions in about 300 facilities.
If the industry was allowed to grow unchecked, this number could reach between 12 000 and 20 000 in the next five years, Lourens said.