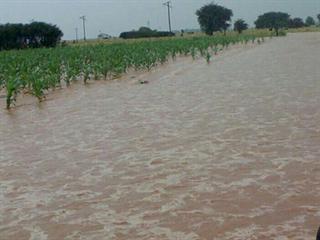 "Farmers can't stop saying thank you. This is the first rains they've received in three months."
The majority of the province had received rainfall of between 400mm and 450mm in the past week, while some areas received between 100mm and 250mm.
Van Vuuren said the rains were more than what was usually received in February.
"We were desperate. The rain has saved commercial farmers a lot of problems because if it did not rain in time, farmers would be out of business," he added.
Naudé Pienaar, deputy CEO of Agri North West, said it was still too early to say whether there had been any damage caused by the rains.
Much needed rain started falling in Bothaville last night and this morning, to the relief of maize farmers pic.twitter.com/7wfFQESqdR

— Farmer's Weekly SA (@FarmersWeeklySA) January 31, 2014