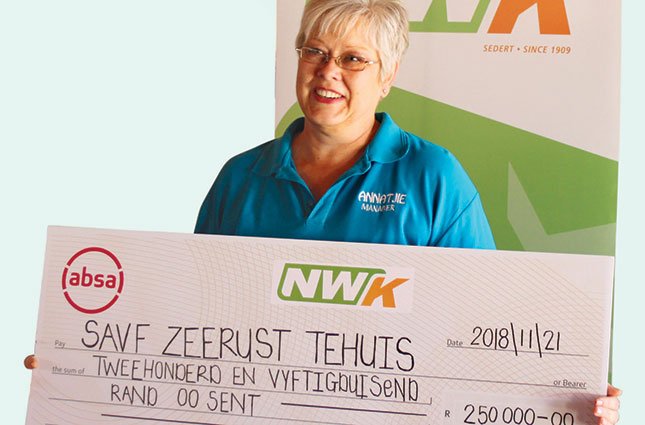 Agribusiness NWK recently donated R250 000 to the South African Women's Federation's home for the aged in Zeerust.
Johan Bezuidenhout, NWK's group manager corporate marketing and communication, said the company highly valued the communities in which it conducted its business.
"As an agricultural business, we are an inseparable part of the community. This initiative is only made possible with the support of our longstanding business partners."
NWK has raised funds annually since 2006 to be donated to deserving organisations that are approved beforehand.
The project has grown and has since 2012 been known as the Grip4Charity golf day. This is only one of many actions NWK has launched this year as part of its involvement in the community, according to Theo Rabe, NWK's chief executive officer.
The SAWF Zeerust Home is the 20th institution to benefit from this initiative, and donations of more than R1,5 million have been raised for deserving causes over the past thirteen years.
"Wonderful, wonderful, wonderful," was how Annatjie Kok, the manager of the home, described NWK's contribution.
She thanked the business for caring for the elderly, and said the funds would be used to upgrade the frail-care unit, which involves replacing tiles, painting and repairing walls, as well as upgrading the bathrooms and kitchen. New curtain rails will also be installed.