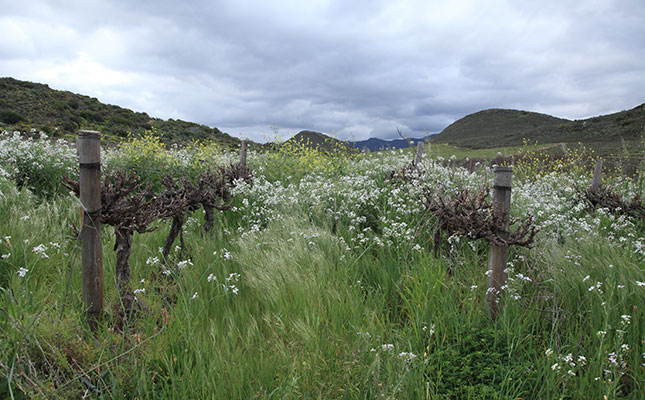 While organic fruit farming and the demand for organic produce have been growing steadily around the world, South African producers have been slow to adopt this style of production.
READ Give your orchards the health coverage they deserve
During the Hortgro Technical Symposium 2022 currently under way in Somerset West, Hein Coetzee, chief operating officer at TopFruit, said a survey he conducted as part of his master's degree in business administration at Stellenbosch Business School, revealed that none of the 1 851 participants were organically certified.
However, 67% said they applied some form of organic practices in their farming operations, while 28% said they could do more in terms of sustainable farming, even though South African farmers in general were already farming responsibly, Coetzee said.
Survey participants identified a lack of knowledge regarding organic farming as the main barrier to entry.
Coetzee said he was surprised by this, as he thought that pest and disease risks were the biggest concern. Instead, they only ranked as the sixth biggest concern, revealing what he called South African farmers' "can-do attitude".
READ Precision irrigation boosts yield on Mpumalanga citrus farm
Other constraints included a lack of government and organisational support in South Africa, while most farmers in Europe were subsidised to go the organic route; production and financial losses suffered during the three-year conversion period, during which fruit could not be sold as organic; and the absence of price premium guarantees for organic produce, even though some markets paid between 20% and 70% more for organic fruit.
An inner conviction to farm more sustainably and environmentally friendly was ranked as the biggest requirement for farmers to convert to organic production, which Coetzee said was an indication that the psychological drivers of organic production were more important than the financial ones.
Nevertheless, production still needed to make economic sense, and participants wanted others to share their economic risks, as those associated with organic production were high.
In addition, they said they would like to hear more organic production success stories.
"Everybody has heard stories of organic producers who have failed, but success stories aren't as easy to come by," Coetzee said.
In South Africa, the Bosman family of the Bosman Adama farm has, over the past five years, been switching to organic wine production in some of their vineyards, and now have 30ha under conversion and 20ha under organic certification.
READ Profiting from apples: why quality trumps yield
Petrus Bosman, CEO of Bosman Adama, said that international demand for organic wines had been growing over the past few years, and that there was less competition in this category than there was in conventional wines.
"However, we are following [the organic] route, because it is the right thing to do," he told Farmer's Weekly during a recent farm visit.
Bosman acknowledged that the farm's production had declined by up to one-third during conversion, but felt that production was increasing again as the soil recovered and they became more adept at this type of production.
He added that the range of organic inputs, especially fluid fertiliser, was growing and making it easier to follow with this route, with the price of organic inputs increasing much slower than those of inorganic fertilisers, some of which had almost doubled in price over the past year due to logistical challenges and the war in Ukraine.