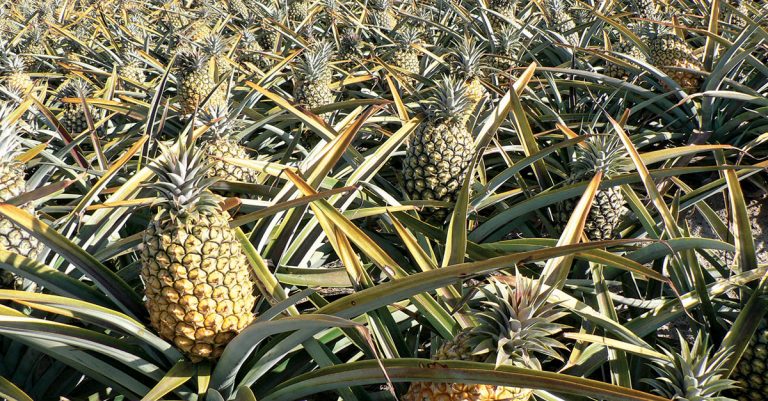 Despite improved producer prices, pineapple farmers are feeling the pinch of rising input costs.
Former Agricultural Writers South Africa's farmer of the year Fred Visser, owner of Gwanzi Queen Pineapples near Hluhluwe in KwaZulu-Natal, told Farmer's Weekly that the plastic covering for the plants and fertiliser prices were the biggest input concerns.
"Currently, our total input cost stands at between R140 000/ha and R150 000/ha," he said.
In order to turn a profit, farmers needed to earn between R58/carton and R60/carton, Visser added.
According to the Joburg Market's website, pineapples sold for an average price of R78,73/carton in the first week of November. All the pineapples sold in that week were of the Queen variety, and the cartons weighed 8kg each.
"At the end of 2020 and during the first three months of this year, prices were under pressure, but the situation has improved," Visser said.
"Last year, we lost 40% of our crop due to sun damage. There isn't a solution for this concerning problem, which is being exacerbated by climate change, but studies are being done in the hope that a chemical [solution] can be found to [address] the matter in future."
Meanwhile, the Eastern Cape Department of Rural Development and Agrarian Reform announced in October that increased pineapple production in that province could stimulate permanent job creation. The provincial government had invested about R20 million in six pineapple farms near Peddie, the department said in a statement.
The department further stated that there were currently a total of 7 800ha under pineapple production in the province, and the added investment would increase this to about 10 300ha.
Since the 2019/20 financial year, the department had invested about R2,2 million in fencing, production inputs, a tractor and fuel for Tarfield farm near Ngqushwa. The investment had translated into 69 temporary jobs, while a further 10 people were employed permanently.
The farmers had sold their crop harvested in October to Summerpride Foods through an offtake agreement, which ensured that they had an established market, according to the statement.
Although the South African market for 'table pineapples' such as the Queen variety was saturated, there could still be room for increased production for the processing market. Varieties such as Cayenne were more suitable for this, Visser said.