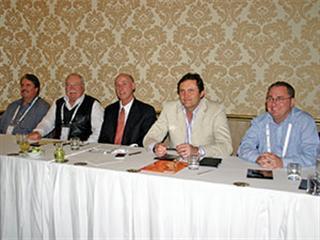 "The industry is one of the most unprotected industries in the world," said Kevin Lovell, CEO of the South African Poultry Association (Sapa) at a media briefing in Kempton Park recently. For this reason, Sapa had approached Itac in March to request an increase in import tariffs for frozen poultry. Lovell said a decision was expected within the next couple of months. Noting that the local industry was not looking for protection, Chris Schutte, Astral managing director, said a price rectification was needed because the price of chicken had remained more or less constant for the past four years, while input costs had soared.
In the past, importers claimed import tariffs would increase the cost of chicken, but Lovell disputed this. According to Sapa's calculations, prices should not increase by more than 15% and the price of local chicken was already below the long-term food price inflation, he said. Scott Pitman, managing director of Rainbow Chicken, said food security did not only mean having enough food at an affordable price for the whole population, even if it was imported.
"What if China suddenly has a bird flu outbreak and they're prepared to pay more for imported chicken than we are? We'll have nothing," he said. In a reply to a recent parliamentary question, minister of agriculture Tina Joemat-Pettersson said that in 2012 more than 211 000t of chicken had been imported from Brazil, and by May this year the figure already stood at more than 67 500t.
However, chicken from Brazil comprises less than a third of imported chicken. According to Lovell, imports from Europe were the biggest concern. He said SA poultry producers had the capacity to supply the entire local market sustainably and create thousands of jobs. But in the past 18 months, five small- to medium-sized poultry farms had closed or were in financial trouble, with over 2 000 jobs lost. Over the same period, the larger poultry producers had shed 3 000 jobs. "Should this continue, the industry faces losing another 20 000 jobs," said Lovell. "Is there such a thing as cheap food when you haven't got a job?"