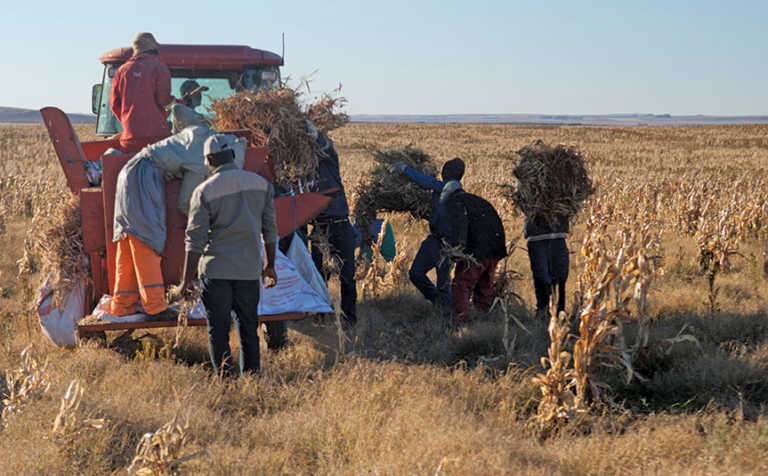 The private sector in KwaZulu-Natal should work with the provincial department of agriculture and rural development to help black farmers transform their farming enterprises from small- to large-scale commercial production, according to the department's MEC, Themba Mthembu.
Speaking at the Agribusiness Development Agency (ADA) Agribusiness Breakfast held recently in Durban, Mthembu said effective public-private partnerships to support KZN's small-scale black farmers would promote the efficient use of agricultural land, expand production under irrigation, improve market access for farmers, and increase agro-processing and value-adding opportunities.
"The aim is to achieve a united agricultural industry that feeds our nation, creates employment, and takes advantage of export opportunities," he said.
Xolani Gumede, co-owner of a commercial strawberry farm, Cappeny Estates, near Compensation in KwaZulu-Natal said: "There are aspiring black farmers whose ideas are initially resisted and ridiculed, but they are determined and persistent, and need support to help them achieve their dreams".
Jeannine van Straaten, a representative of Proudly SA, said that the organisation promoted the procurement of local agricultural produce by government, private companies and even overseas buyers.
"We're also educating South African consumers to check the origin of the products they want to buy and encouraging them to 'buy local'," she said.
Acting CEO of ADA, Zenzele Ndlela, said that while there had been failures in the past, the agency was now stringently reviewing projects that it supported to ensure that only those with a strong likelihood of being sustainable would receive support from ADA and other backers.