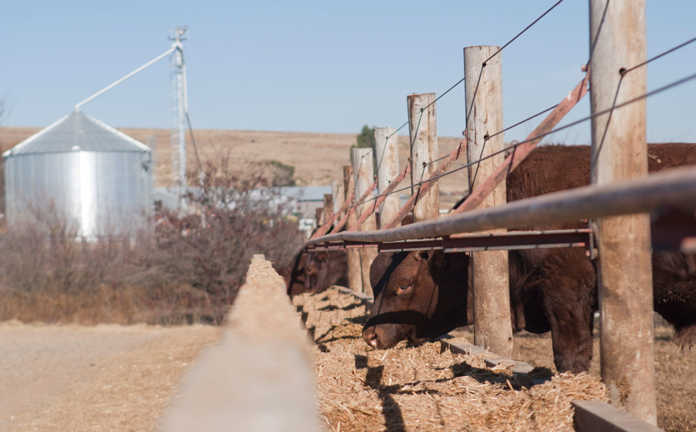 Concerns have been expressed that feedlot margins could come under pressure going forward, especially if feed prices increased on the back of delayed summer plantings.
According to senior agricultural economist at Absa Agribusiness, Wessel Lemmer, feedlot operations depended on a balance between three elements: the price paid for the weaner, the price of the feed input, and the final carcass price.
READ Understanding the red meat classification system
Commenting on the latest Absa Agribusiness feedlot report, Lemmer said the average price per kilogram paid for weaner calves during the period under review was about R30/kg, down from over R36/kg at the same time last year.
The average carcass price this year was approximately R45/kg compared with about R48/kg at the same time last year.
Chairperson of the SA Feedlot Association, Henriette Breedt, said although it was evident that consumers' resources were under pressure, which placed strain on prices, feedlots were still managing to operate profitably.
READ Meat Price Index an insight into global meat prices
She said she believed the ratios were more favourable than at the same time last year, while good levels of beef exports were also providing relief.
Breedt said she remained concerned about consumer spending power, however, as well as the outlook for summer grain plantings and the impact thereof on feed prices. Feed prices had already started increasing more rapidly in the latter half of 2018.
Although the numbers of weaner calves on offer to the market was good, there were still large numbers of female animals available, despite ongoing herd rebuilding, Breedt said.
READ Growing out and fattening cattle in a feedlot
These was partly due to the fact that producers were still under pressure and were selling calves to supplement cash flows that had not yet recovered sufficiently, following the drought.
Lemmer added that weaner prices were traditionally lower in December and said he expected the seasonal index to improve again in January and February, before dropping to lower levels in autumn and winter.