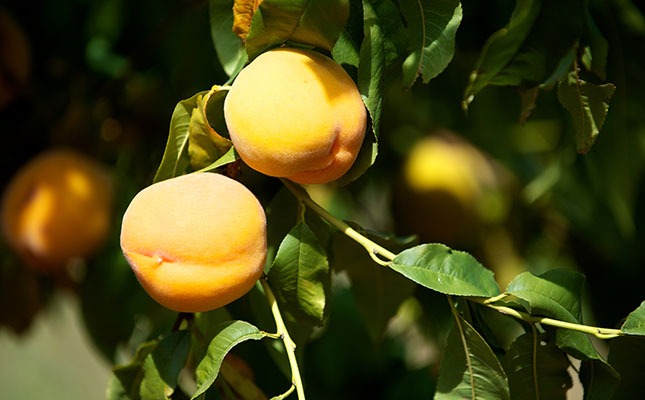 The Western Cape Department of Agriculture had made available a R10 million once-off grant for the establishment of a tissue culture facility in Paarl.
The funds will be used for the infrastructure and key equipment required to establish a new company, the Tissue Culture Facility, which will be owned and managed by the five deciduous fruit grower associations that own SAPO Trust namely; Hortgro Pome, Hortgro Stone, Canning Producers' Association, South African Table Grape Industry, and Raisins South Africa.
According to the Western Cape Department of Agriculture, the facility would improve the competitiveness of the deciduous fruit sector in the province and its ability to penetrate global markets.

Agriculture MEC Ivan Meyer, said the facility would create the opportunity to multiply and provide quarantine-compliant plant material to the local industry and neighbouring states.
"The latter will also create a gateway to Southern African Development Community (SADC) [members] and will further enhance the Western Cape's standing as a key player in internationally accredited plant material trade and development."
Tissue culture is a very rapid plant multiplication technique to create new plants with desired characteristics. Thousands of plantlets can be produced from a small amount of plant tissue within a few weeks, and new sought-after cultivars can be supplied to existing and newly accessed markets.
"Given the realities of climate change, this will ensure the ability to rapidly multiply climate-adapted and drought-resistant cultivars and rootstocks, thereby improving the industry's ability to compete and supply the international trade, including sub-Saharan Africa," said Meyer.
He also pointed out that the new plants produced through tissue culture were disease- and virus-free, therefore optimising production of cultivars, which satisfied the quarantine concerns of international trading partners.
It was expected that about three million plants would ultimately be produced at the new facility every year, and would create 30 permanent jobs.
"This is a sterling example of creativity and innovation in our agriculture sector despite the challenges at hand."