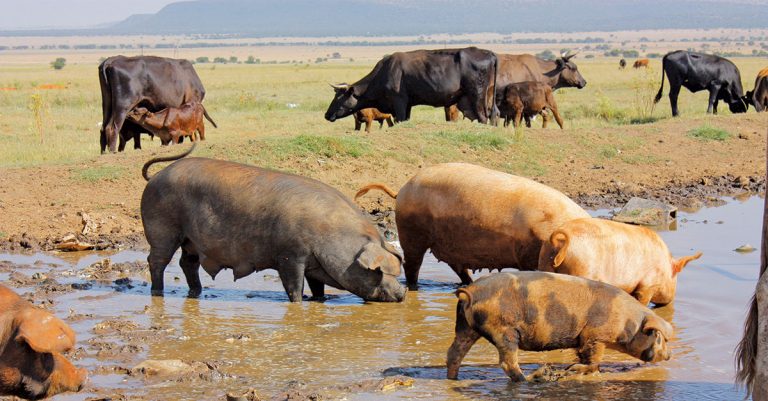 The South African Poultry Association (SAPA) is rallying support to have retired and private-sector veterinarians strengthen government's animal health inspections. This was according to Izaak Breitenbach, general manager of the Broiler Organisation at SAPA.
"Government is doing extremely well with the resources that they have available to them. However, currently they need to look at avian influenza, African swine fever and foot-and-mouth disease at once," Breitenbach told Farmer's Weekly, adding that improved inspection services were needed to contain these diseases.
"The matter [of employing retired veterinarians] has already been discussed with the Department of Agriculture, Land Reform and Rural Development [agriculture department], and in principle [officials have] agreed with the idea."
However, this was a step that would probably only come to fruition when the agriculture department's newly appointed committee on biosecurity had convened.
"It remains to be seen if this committee will focus on implementation or if it will only advise the department," Breitenbach said.
"[The private sector] really needs a committee that will implement [plans]. We already have excellent plans in place."
Breitenbach said SAPA's board of directors had discussed the fact that the implementation of any biosecurity strategies would probably happen on a user-pay basis. "Poultry farmers will not be happy about this, but we need to face reality."
SAPA also planned to request that the agriculture department employed a single veterinarian to handle poultry exports to the EU.
"We were scheduled to discuss this matter with the department late last month, but the meeting was cancelled at the last minute. We hope to discuss these matters soon as the industry truly needs the support of public-private partnerships."
To further strengthen state capacity, Breitenbach conducted virtual training of 120 South African Revenue Service (SARS) officers during August. "Physical inspectors [and] senior officials all attended the sessions," he said.
In 2018, the Department of Trade, Industry and Competition investigated poultry imports from Brazil. The report found that Brazil had reported 5 000t of mechanically deboned meat (MDM) exports, while SARS had reported 110 000t of MDM being imported.
Breitenbach said this product was being over-declared because MDM was a non-tariff product.
"Basically, the volume of bone-in and boneless portions that carry a tariff is being under-declared."
He added that it was very difficult for someone with an "untrained eye to know what the different types of chicken look like, especially if they have been frozen solid.
"The training was aimed at teaching SARS officials what the different types of cuts look like," Breitenbach said.