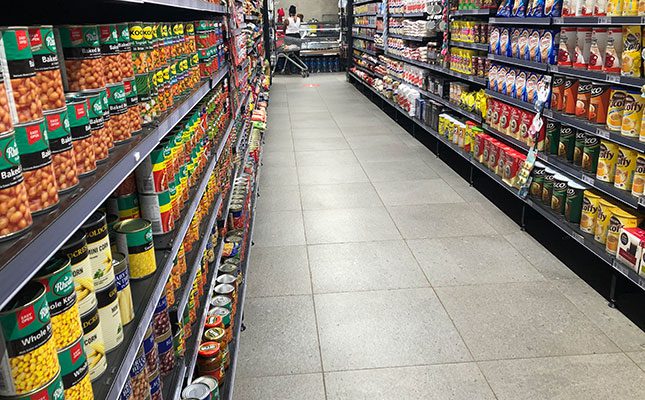 In line with predictions, the January CPI reading was 6,9%, down from 7,2% in December and 7,4% in November. January's reading was the lowest since May last year.
The annual rate for food and non-alcoholic beverages however reached a 14-year high after it climbed to 13,4% in January, the highest reading since April 2009, when the rate was 13,6%. In December, the figure was 12,4%.
Bread and cereals increased to 21,8%, oils and fats went up 18,5%, alcohol and tobacco jumped 6,6%, and electricity and fuel by 8,2%. Meat increased to 11,2%, and vegetables 14,3%.
Marlene Louw, senior economist at Absa AgriBusiness, said that the reasons for the hike in food prices last year will still prevail this year and that relief was unlikely.
"It's not to say that we will see another decrease in the CPI next month, especially since petrol has been touted to go up with R1,20/litre and diesel with R0,38/litre in March. This will certainly have an effect on food prices."
She noted that ongoing load-shedding would also lead to further price increases as food processing industries battled high costs.
Although the cost of farm inputs has risen drastically over the last month, Louw said that resulting price increases in food was industry specific, and that not all food prices were affected.
"The maize price has come down but it will be a while before we see the effect in retail. The increase in meat prices can however partly be attributed to increased production costs and the impact of foot and mouth disease."
With consumers already facing financial strain, the double-digit increase in food meant that more people in South Africa would fall prey to unhealthy diets, leading to a greater health and social burden.
Hester Vermeulen, the Bureau for Food and Agriculture Policy's head of consumer and food economics, said that when taking the January price of food and average salaries into account, around 50% of South Africans could not afford to eat healthy.
"If we look at the cheapest way for a family of two adults and two children to fill their stomachs, the cost is R980. This would then be a diet of only maize meal, which is of course not practical, but gives an idea of how expensive food is. Some 70% of our population does not eat enough meat, which leads to iron deficiencies and growth stunting in children. More price increases mean more people will fall into this category."
She noted that high food prices would eventually lead to social instability. "The greater system must ensure food prices don't rise as quickly or that people can afford healthy food. But we know that this is far easier said than done."