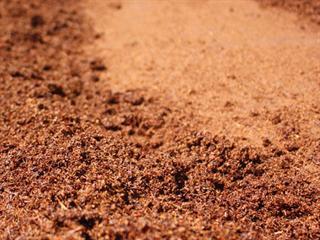 In the Government Gazette of 6 September, Minister of Trade and Industry Rob Davies published the final Merchandise Marks Act prohibition notice on the labelling of rooibos products and rules of use for 'rooibos', 'red bush', 'rooibostee', 'rooibos tea', 'rooitee' and 'rooibosch'.
According to the South African Rooibos Council (SARC) the publication of these regulations is a culmination of years of research and lobbying. "This is the first regulation put in place to protect 'Rooibos' for South Africa," said SARC co-ordinator Soekie Snyman.
"We want to safeguard 'Rooibos' for SA and prevent the name from being exploited by overseas companies for their personal gain, to the detriment of the SA rooibos industry.
"We also want to protect consumers from being misled by the wrongful use of the name 'Rooibos'. And the regulations are aimed at maintaining the integrity of the brand by preventing marketers making misleading claims or insinuating that 'rooibos' is a substantial ingredient in a product if it is not."
Snyman said this also marks the start of a process which will ultimately enable the SARC to apply for Geographical Indicator status, much like 'Champagne', 'Darjeeling Tea' and 'Colombian Coffee'.
The rules stipulate that if a product comprises more than 50% 'rooibos' it can be described as a 'Rooibos product'. If not, it can only claim to 'contain Rooibos' and must declare the actual percentage of rooibos used on the label.
Follow Denene on Twitter @agri_erasmus