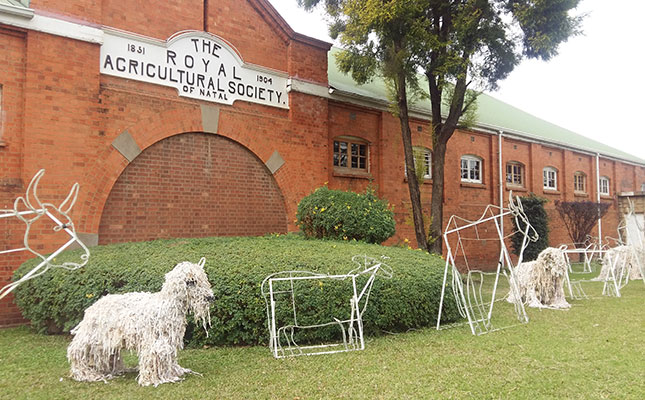 One of the highlights on the South African agricultural calendar, the annual Royal Agricultural Show in Pietermaritzburg, has been cancelled.
This followed President Cyril Ramaphosa's directive in his recent declaration of a national disaster that any organised mass gathering of over 100 persons was prohibited, following the rapid spread of the novel coronavirus (COVID-19) outbreak across the world.
READ Coronavirus fallout for South Africa's agriculture sector
The show was held in May every year, and was scheduled to take place from 25 to 31 May this year.
At the time of publication, Grain SA was still deliberating, and had not yet made an announcement regarding the possible cancellation or postponement of the annual Nampo Harvest Day, which was scheduled to take place from 12 to 15 May.
Amongst the industry events that had also been postponed was the Department of Agriculture and Rural Development's Taung Irrigation Summit, which was due to take place on 19 March.
Dr Kobus Laubscher, an independent agricultural economist, said these cancelations were but the first of many to come, and was expected to cost the country hundreds of millions of rands.
READ Biosecurity: your first line of defence against disease
"It is, nevertheless, vital that we as South Africans do all we can to contain the disease and act preventatively on all possible levels."
Laubscher praised government's swift action in dealing with the COVID-19 outbreak, and said it indicated the state's capacity to act quickly when needed. There was thus no reason why such swift action could not be repeated with other disasters, such as droughts and floods, he said.
"I really hope that this tragedy will also have a positive effect at farm level. I call on agricultural employers to communicate with their employees regarding the effect of the disease and the precautionary measures that have to be taken," he added.
In a statement, Terry Strachan, CEO of the Royal Agricultural Society, said that the society was in the process of implementing a number of measures to deal with priority concerns, including the refunding of money paid, and "unwinding" contracts with service providers.
The Royal Show, by way of the economic multiplier effect, generated in excess of R250 million for the greater Pietermaritzburg region.
Strachan said the decision to cancel had not been taken lightly. The possibility remained that the show could be held at a later date.