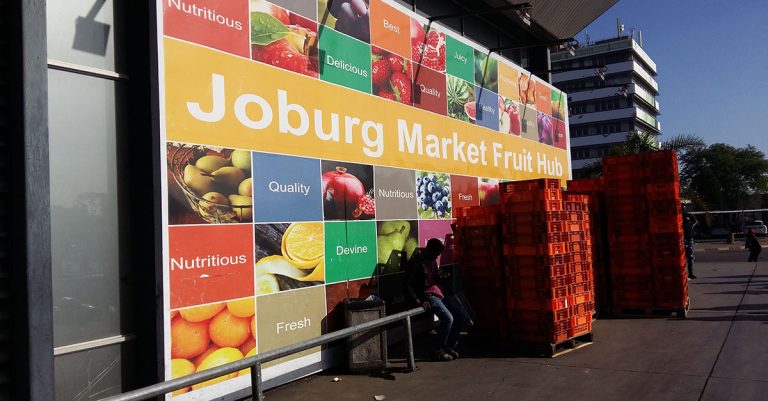 Corruption and fraud are endemic in South Africa, with such deeds more often than not carried out by people with a misplaced sense of entitlement.
These people believe that they have the right to deceive the system, or think that they simply won't be caught out, agricultural economist Dr Kobus Laubscher told Farmer's Weekly.
Laubscher was responding to the arrest earlier this week of a senior Joburg Market official, Lindo Ababio, by the Hawks for allegedly defrauding the market of more than R5,5 million.
She appeared in the Johannesburg Specialised Commercial Crimes' Court on Tuesday, 12 October and was released on R10 000 bail. The case was postponed to 1 December.
It was suspected that her accomplices had fled the country, as Ababio, a senior financial controller at the market, and her two accomplices were all from Zimbabwe, according to a statement by Lucky Sindane, director of strategic stakeholder management at the City of Johannesburg.
The three allegedly committed the fraud over a period of a year. Indications were that Ababio and her accomplices loaded buyers' guarantees onto a buyer's card belonging to a deceased person.
He said the deceased buyer's card was reactivated on 26 October 2020 without any supporting documents.
The suspects then proceeded to load guarantees of R40 000 onto the card and increased the amount to R600 000 in March this year, and again to about R5,5 million in July.
Executive Mayor of the City of Johannesburg, Mpho Moerane, thanked the Hawks and the municipality's Group Forensic and Investigation Service department for acting swiftly.
Moerane said he was confident that the other two suspects would be arrested soon.
"Corruption has no place in this administration, and we will work tirelessly, and in collaboration with law enforcement agencies, to ensure that the residents of Johannesburg receive the quality services they deserve," he said.