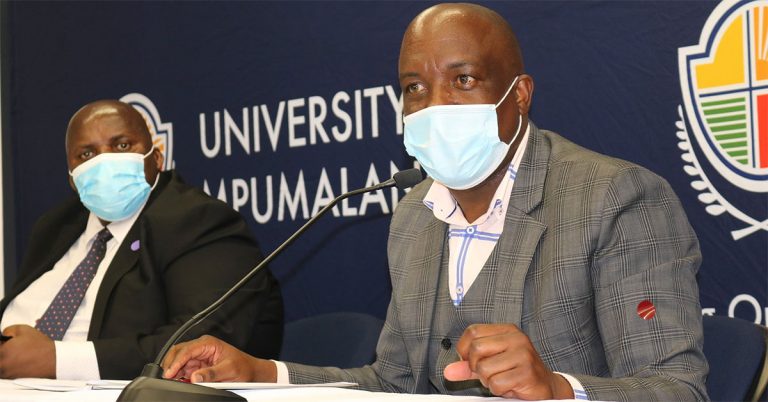 Mpumalanga Agriculture has expressed disappointment about the MEC for Agriculture, Rural Development and Land and Environmental Affairs in Mpumalanga, Mandla Msibi, being accused of violent crimes, and the potential impact his dismissal will have on the agriculture sector.
This after Msibi recently handed himself over to the South African Police Service (SAPS) in Mbombela in connection with at least two counts of murder and one count of attempted murder.
He is alleged to have been involved in a shooting during which two people were fatally shot and a third wounded during an ANC branch meeting held during August in Mbombela.
The incident followed the arrest of Joseph Charlie Ngewnya and Tshepo Matsane in September, according to a SAPS statement.
President Cyril Ramaphosa has since asked Mbisi to step down from his position as MEC.
"Msibi had only been appointed to the position of agricultural and land MEC at the end of February, and it usually takes at least six months for an agriculture [MEC] to find [his or her] feet. The previous [MEC] for agriculture and land also did not serve long before being replaced by Msibi," Robert Davel, CEO of Mpumalanga Agriculture, said.
While the head of department and directors of the Mpumalanga department of agriculture was capable of continuing and running programmes without the MEC, Davel said the continuity of political leadership and management was needed to provide direction, strengthen relationships and build trust in authorities.
Davel said he hoped the Mpumalanga premier, Refilwe Mtsweni-Tsipane, would appoint a new capable MEC as soon as possible, and said applicants should be carefully screened to ensure the appointee had "strong leadership qualities and an impeccable character".
"We need leaders who inspire confidence and are a good example to the community."
In August 2019, The Citizen reported that Msibi faced charges including violent assault, attempted murder, malicious damage to property and robbery during his campaign to succeed David Mabuza as ANC chairperson in Mpumalanga.
Cases opened against him then reportedly included his alleged involvement in the violent attack and disfiguring of Mcolisi Sithole outside Mbombela, the attempted murder of Given Madonsela, who became partially disabled after being brutally attacked, the smashing and vandalising of Themba Bulunga's car on two occasions, and malicious damage to the home of Foja Nkosi.