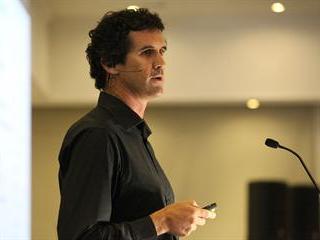 According to global wine and grape brokers the Chiatti Company, a survey conducted in April 2013 showed SA 'generic' white wine traded at an average price of $0,51/l (R4,65/l)*, while 'generic' red went for $0.71/l (R6,47/l). *Exchange rate values are as they were in April 2013, (R9,11/$1) which is when the study was completed.
SA's closest competitors in terms of price were Argentina and Chile, with wine prices ranging from $0,60/l (R5,47 )and to $0,70/l (R6,38/l). Argentina's red wine was cheaper, at $0,65/l (R5,92/l), while Chile was in third place after SA with red wine costing $0,75/l (R6,83/l).
White and red wine from the US, France and Germany were the most expensive in the world with prices ranging between $1,05/1 (R9,56) and $1,44/l (R13,12) for white and $0,98/l (R8,93) and $1,32/l (R12,02) for red.
These figures were discussed by Phillip Retief of Van Loveren Family Cellar at the recent Nedbank Vinpro information day in Somerset West. He said that due to competitive pricing SA was now selling around 60% of wine exports in bulk format.
However, he added, it was very disappointing that exports of packaged wine had not increased over the past decade.
In 2012, exports of packaged wine from SA amounted to about 170 million litres after reaching a record high of close to 240 million litres in 2009.
Meanwhile, bulk wine exports increased from roughly 50 million litres sold in 2002 to about 250 million litres in 2012.
"Although there suddenly seems to be huge demand for bulk wine from SA, our bulk wine prices are still significantly lower than rest of the world," said Retief. "We need to have some strategic discussions focusing on what the long-term impact of this will be on our industry."
Read more news from the Nedbank Vinpro Information Day 2013 in the 7 February edition of Farmer's Weekly.
Twitter: @agri_erasmus