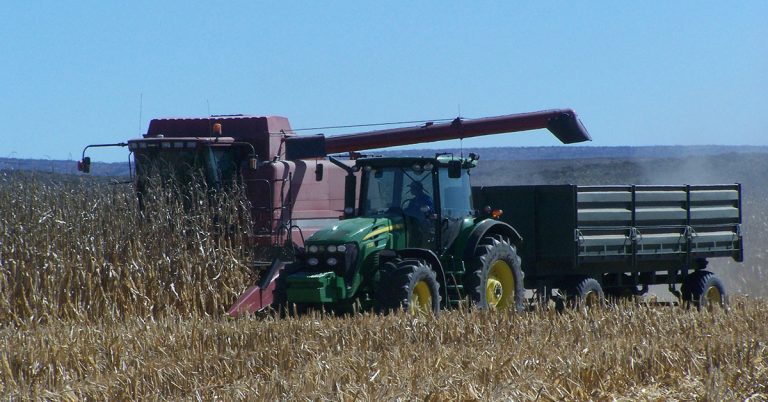 South Africa's economy expanded 1,2% quarter-on-quarter, with the transport, storage and communications industries making the largest contribution at 6,9%, followed by agriculture at 6,2%, according to the latest data released by Statistics South Africa (Stats SA).
On a year-on-year, unadjusted basis, second-quarter GDP increased 19,3%, due to South Africa being hard-hit by the hard COVID-19-related lockdown during the same period last year.
Dawie Maree, head of information and marketing at FNB Agriculture, said he expected agriculture's contribution to be in the region of 10% thanks to favourable production conditions. The summer grain and citrus seasons, nevertheless, ran later than usual, so their full impact would only be evident during the next term.
"The full impact of the most recent lockdown, [civil unrest] and [the breach of] port internet security will only be captured in the next term," he said.
According to Wandile Sihlobo, chief economist at Agbiz, the figures were confirming what had been seen on the ground.
"South Africa has had its second biggest grain harvest and a record citrus season, with the deciduous fruit and wine grape industries all on recovery paths, thanks to favourable climatic conditions and prices. We expect the industry to expand by 6% to 7% over the year as a whole."
Household final consumption expenditure increased 0,5% in the second quarter, contributing 0,3 of a percentage point to total growth.
Stats SA identified expenditures on transport and health as the main contributing factors.
Maree said the growth in household final consumption expenditure and transport were good news for the economy, but not necessarily for the farming sector.
"The problem is that transport-associated growth is primarily caused by increased costs, which are driving up production costs, and also resulting in consumers having less expandable income to buy food."
Maree said he foresaw that this would result in consumers buying more basic food stuff, such as maize meal, and cheaper protein, such as poultry and eggs, while cutting down on more expensive and luxury foodstuffs.
Stats SA recently seasonally adjusted the way in which the GDP was being calculated, and also moved the benchmark date from 2010 to 2015.
Maree said the new calculation method was especially good news for the agriculture sector, as it would allow the comparison of one term with another by taking the cyclical natural of agricultural production into account.